Godzilla Attraction inside the Nijigen no Mori Anime Park has a lot in it! The Godzilla Interception Operation includes the short film, zipline, shooting range and then the museum. But after all that and the souvenir shop lies the kids park Kaijuu no Mori (カイジュウノモリ), that is intended for the smallest members of the family who could not yet ride the zipline.
Kaijuu no Mori – Kids Park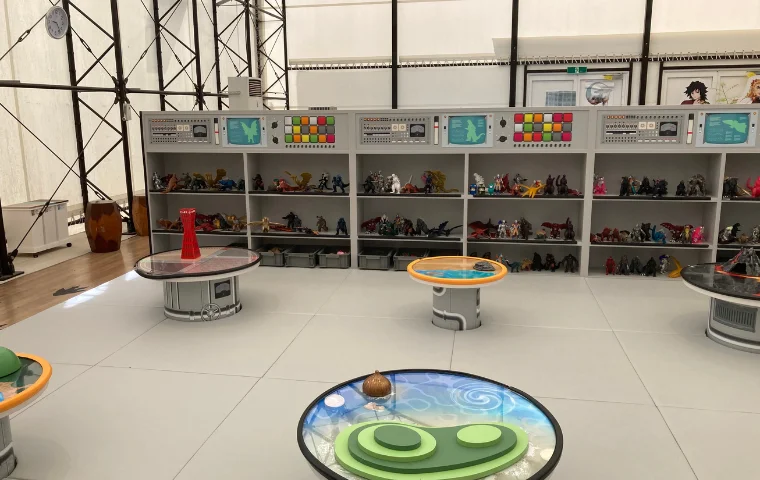 The kids park is open when the rest of the attraction is open. An admission ticket for an adult for the Godzilla Interception Operation includes all four attractions (the film, zipline, shooting range and museum) plus an entrance to this Kaijyu no Mori to accompany children. An admission ticket for a child who is 11 years old or younger and below 120 cm includes the film, shooting, museum and Kaijyu no Mori. These small children aren't able to ride the zipline.
Kaijuu no mori is located inside the Mori no Terrace restaurant and accessible through the Godzilla gift shop. You must present your ticket to enter the playground. Shoes must be removed when entering the playground and there is a shelf to store your luggage which the staff will watch over.
Play with Godzilla Figures
Inside are two playgrounds for children only. The first one has all the Godzilla figures you can imagine playing with! Children can build cities from the wooden blocks or reenact a fight scene between Godzilla and its enemies. The playground has six themed tables that all portray different locations for the Godzilla figures to play in.
Destroy and Rebuild Kobe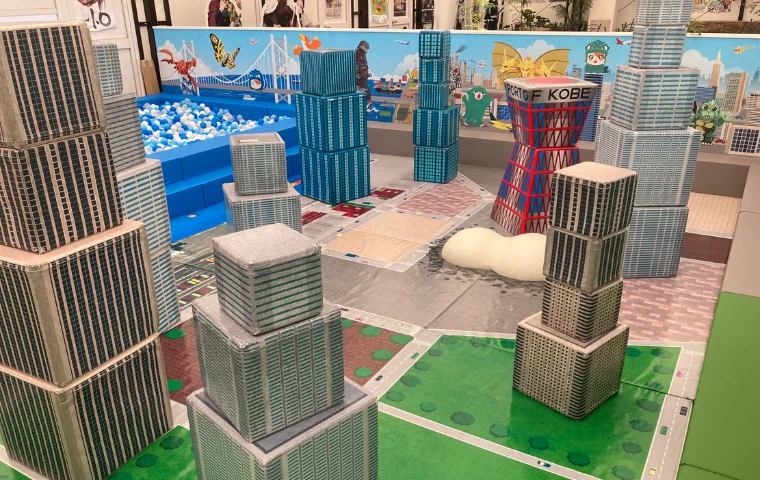 The second playground has the town of Kobe made of soft block for the children to destroy and rebuild as well as a ball pit to swim in. The place is cushioned with soft mattresses to prevent injuries and the soft blocks aren't heavy enough to cause injuries, either.
Closing
Even if your children are too small to participate in the actual operation against Godzilla, they can still enjoy and have fun at the Kaijuu no Mori playground using their imagination and playfulness to battle the Godzilla or become one themselves and demolish a town of soft blocks. Godzilla Interception Operation is truly a full family attraction!