There's never been a better time to visit Japan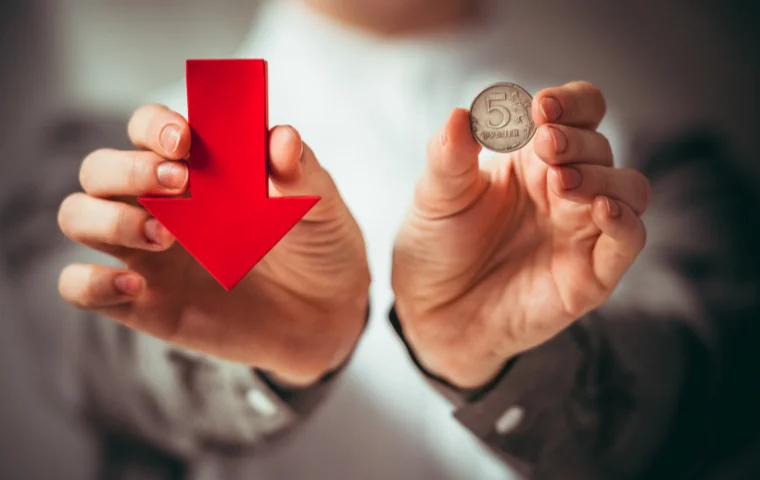 Let's talk numbers. The value of the yen has fallen fast. From 103 yen per US dollar in January 2021 to around 150 yen per dollar at the time of writing (autumn, 2023). At the same time, quality has not suffered in the least. On the contrary, the relentless Japanese quest for perfection is as strong as ever. What does this mean? It means that for any traveler who considers "value-for-money," Japan may be the best choice of any destination in the world right now.
How best to enjoy the situation? Weak currencies mean that the prices of imported products rise, while local products fall. So head to a place that offers a wealth of locally produced pleasures. Luckily, there is an island paradise overflowing with local goods of astonishing quality and one of the most sophisticated culinary cultures in the world, right in the heart of Japan: Awaji Island.
A "prime" example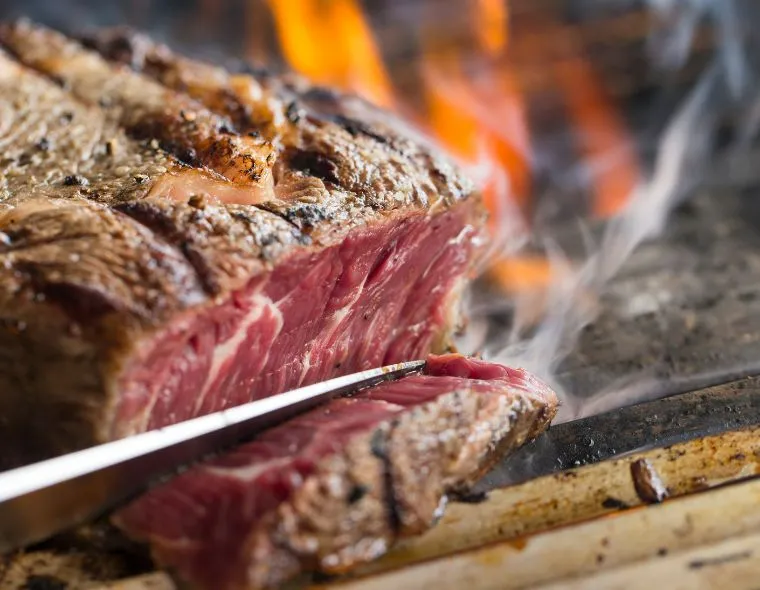 Do you like your steak rare? There's no steak as rare as Awaji Beef.
These days, any steak lover worth their salt knows about Japan's Kobe beef. But did you know that roughly half of all Kobe beef comes from Awaji Island? Furthermore, among Awaji Island cattle, only the top 130 animals are deemed worthy of the brand "Awaji Beef." So, let's do the math. Kobe beef is considered the top 1% of global beef production. Awaji Beef is the top 1% of Kobe beef cattle. Thus, an Awaji Beef steak is at least the top .01% of all beef in the world.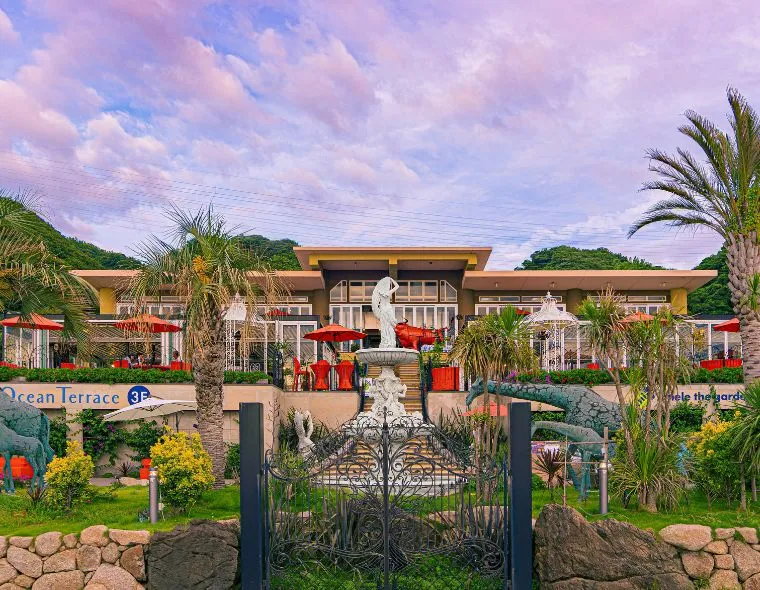 Overseas, Kobe beef generally sells for 300 to 500 USD per pound (454g) at the butcher, while at a steakhouse, top quality Kobe cuts go for as much as $385 USD for a 150g steak. Yet, on Awaji Island where these prized cattle have been bred, born and raised for centuries, the same 150g cut of the world's top .01% quality sirloin steak served in the luxurious coastal setting of Ocean Terrace, prepared by an expert chef, is just 80 bucks (12,091 yen).
Click here for details of Ocean Terrace
Priceless Experiences at Irresistible Prices: Grand Chariot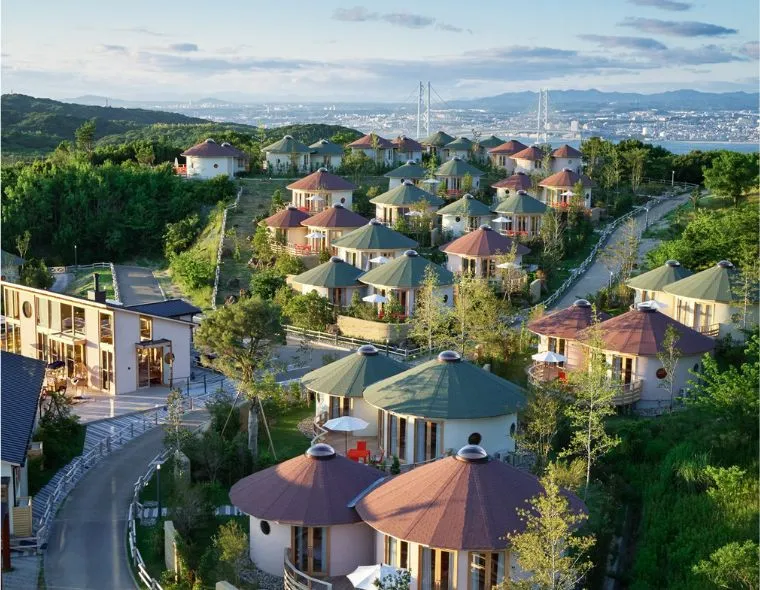 While the yen is in the doldrums, a stay at a luxury wellness resort may be the best use of both time and money. At Grand Chariot, Japanese culture, natural beauty, design and cuisine all come together in one experience, united by the ancient ideals of omotenashi, the deep rooted philosophy of hospitality in Japan.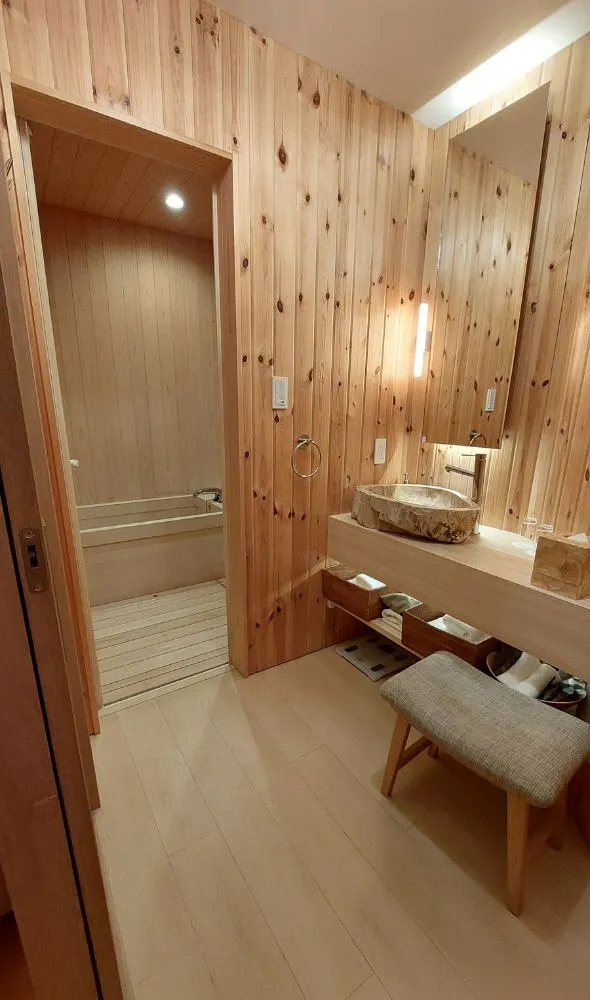 High up along the mountainous spine of Awaji island, Grand Chariot's private villas are constructed with hinoki cypress, the sacred wood used in ancient shrines and temples. Stays here generally include both dinner and breakfast, prepared with the supervision of the world renowned chef Hal Yamashita. While watching the sun set over the rolling hills and ocean beyond, feast on the same Awaji grown, seasonal ingredients served at Japan's Imperial courts for centuries under the special title "miketsukuni." Afterwards, enjoy beautifying health benefits in a one-of-a-kind spa employing both a traditional hot spring bath, and a cutting-edge enzyme bath utilizing the ancient detox benefits of beds of fermented rice bran. Such an experience is priceless, but with rates starting at only $300 US (45,980 yen) including both dinner and breakfast, it simply seems too good to be true.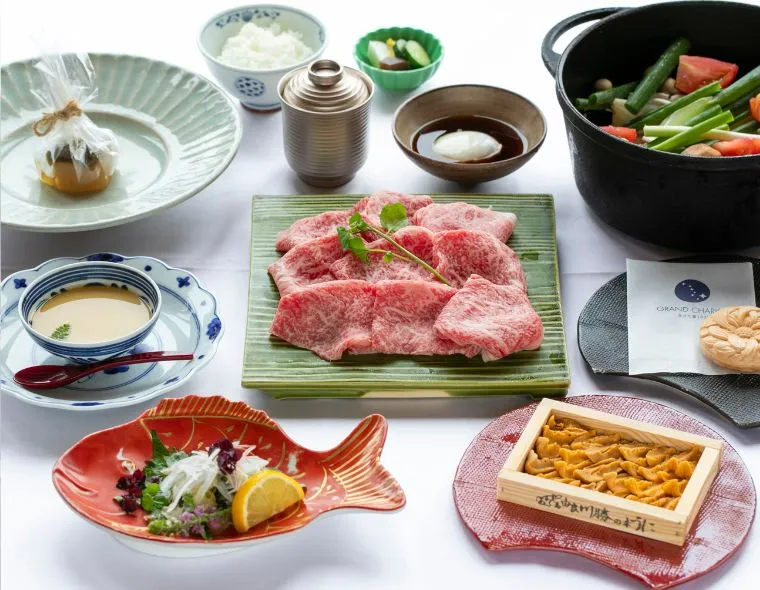 Click here for details of GRAND CHARIOT
Go to France…in Japan!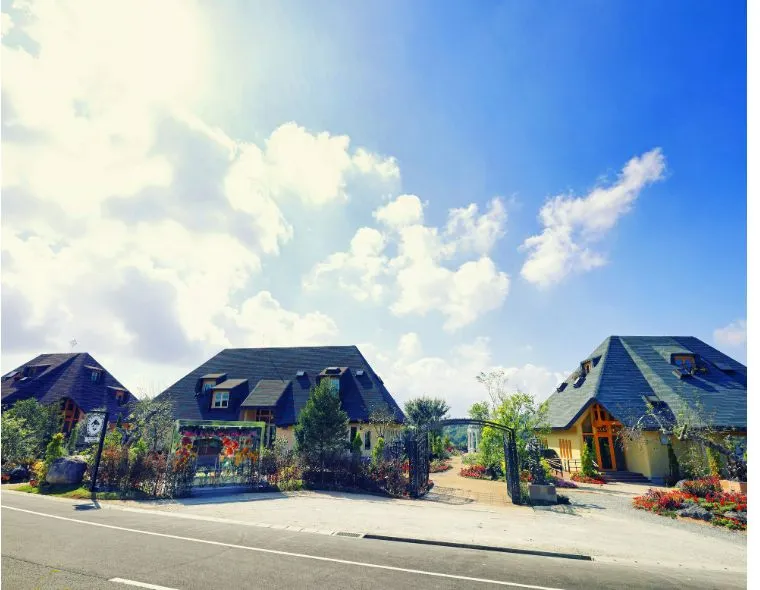 The greenback isn't the only currency rising against the yen. The Euro also now hovers near a 14-year high against Japan's currency. As inflation also rages across the Mediterranean, why not save time and money by visiting a slice of France in the heart of Japan?
La Foret de la Cuisine Francaise brings the tradition of "destination dining" to Awaji Island in an auberge consisting of 3 French country-style chalets. For around 300 euros ($320 USD), sophisticated guests can enjoy an overnight stay in a spacious room overlooking the beautiful Awaji countryside, a full-course dinner that unites the finest French culinary technique with the peerless pleasures of Awaji local ingredients, and awaken to a hearty, healthy breakfast. For those with limited time, a delightful afternoon tea set featuring sweets made with fruit from the nearby Seto Sea region is enticing value at just 31 euros.
Click here for details of Auberge "French Forest"
The Finest Way to See the Sea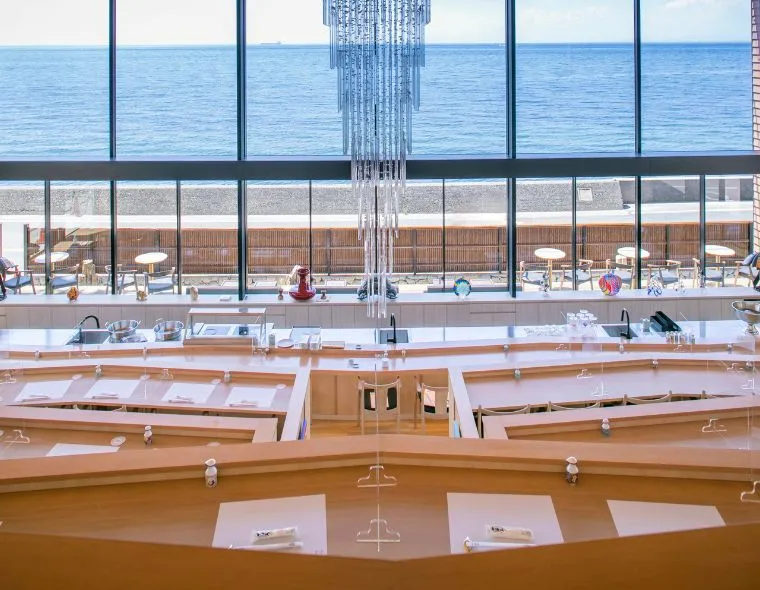 As the yen falls in the land of the rising sun, be sure to enjoy the sunset. Aonoya is a one-of-a-kind restaurant designed like a theater where the sun and sea are the stars of the show. For lovers of Japanese cuisine, look no further, as Aonoya's chefs serve up the finest sushi, tempura and other "washoku" classics. As mentioned before, when currencies are weak, it's best to buy local as much as possible. With this in mind, Aonoya's seafood landed in the nearby Yura Port is as fresh as it gets. The surrounding Seto Sea is one of the world's largest inland seas, famous for a wealth of marine biodiversity around the nearly 1000 islands. The quality of fish is beyond compare, and why the emperor of Japan regularly demands Sea Bream only from Awaji Island fisheries. Sizzling just beside the sushi counter, tempura here is made with Awaji ingredients from the restaurant's own nearby farm. With meals starting at just 15 US dollars, enjoy food fit for an emperor for prices fit for all.
Click here for details of SEIKAIHA - Aonoya
Conclusion
Currencies flip back and forth rapidly, and the situation may change at any moment. The "zero interest rate policy" of Japan that has weakened the yen is forecast to change within months. If so, the yen may suddenly surge, wiping out all of the amazing opportunities that exist today. For anyone who has had their heart set on a trip through Japan, the falling currency opens the door to experiences that one day soon may be beyond our reach.