Awaji Island is rich in nature and offers a relaxing environment that is different from urban areas. However, environmental issues are becoming more and more of a challenge as economies around the world grow. In this context, we will introduce facilities on Awaji Island where you can learn about sustainability in order to realize a recycling-oriented society. Why not enjoy an eco-friendly trip to Awaji Island?
Restaurant Aiming to Realize a Sustainable Society on Awaji Island
Farmhouse Restaurant Haru San San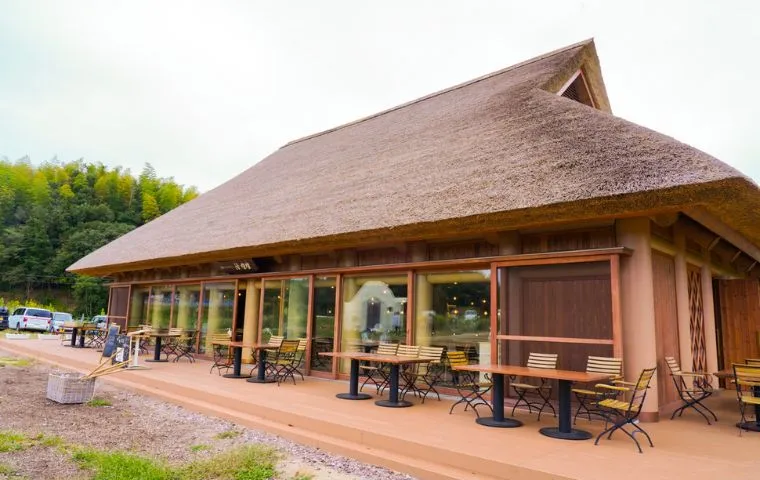 Haru San San is a nature-recirculating dining facility on Awaji Island that contributes to the realization of a sustainable and spiritually rich society, and it is committed to communicating the appeal of agriculture and produce. Visitors can enjoy meals using vegetables and ingredients grown on their own farms and other vegetables grown locally in the mineral-rich soil of Awaji Island.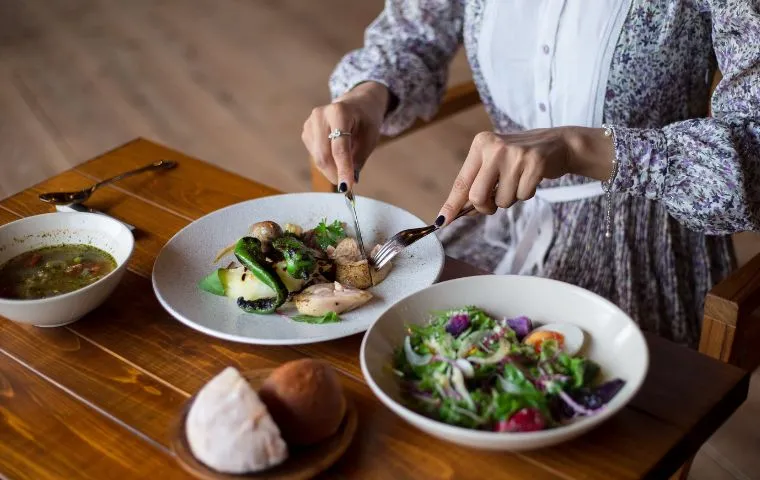 The recommended menu is the "Haru San San Set". You can choose your main dish from Awaji Island fresh pasta with seasonal vegetables, Awaji vegetable dish, or seasonal vegetables and meat dish. The set also comes with a seasonal Awaji Island salad, vegetable soup, and Haru San San's homemade bread. You can enjoy sophisticated cuisine that maximizes the natural flavors and appeal of the various vegetables.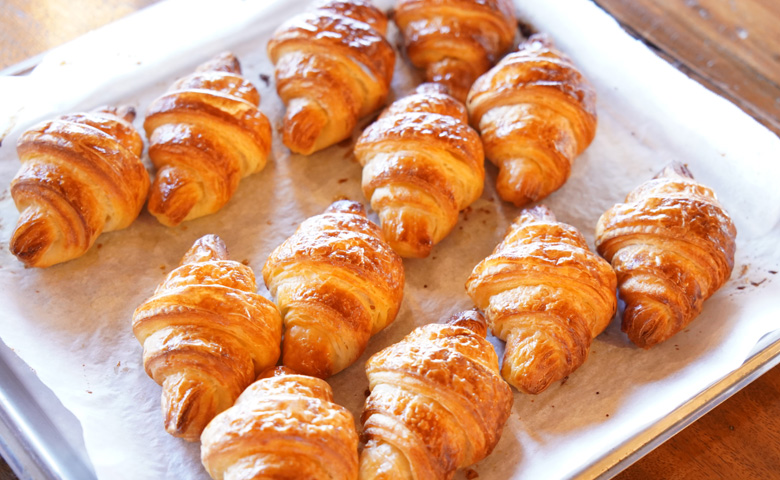 Each dish is very healthy and hearty, with plenty of vegetables, and even the vegetable scraps are used without leaving any edible parts, such as in finely chopped dipping sauces or stewed and added to soups, which shows the effort to achieve full sustainability in the dishes.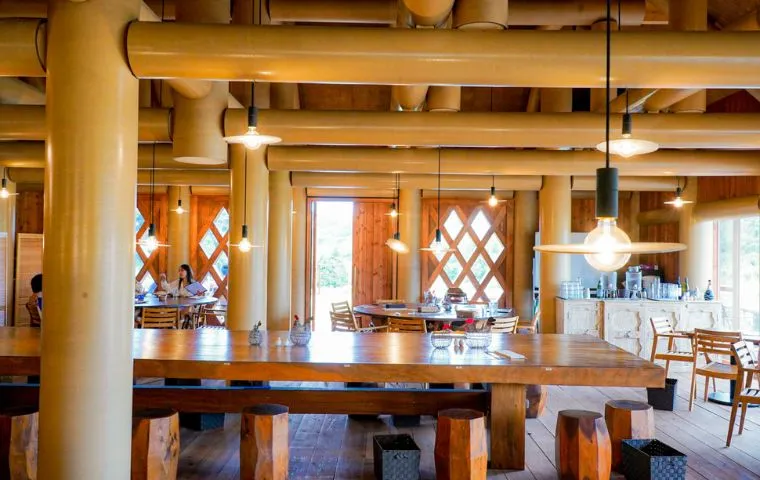 The building was designed by world-renowned architect Shigeru Ban, winner of the "Pritzker Prize", under the theme of sustainability, using wood, paper tubes, and thatched roofs to harmonize with nature and return to the soil, in an environmentally friendly construction method. The interior of the restaurant has a natural warmth, creating a space where you can spend a relaxing time during your trip to Awaji Island.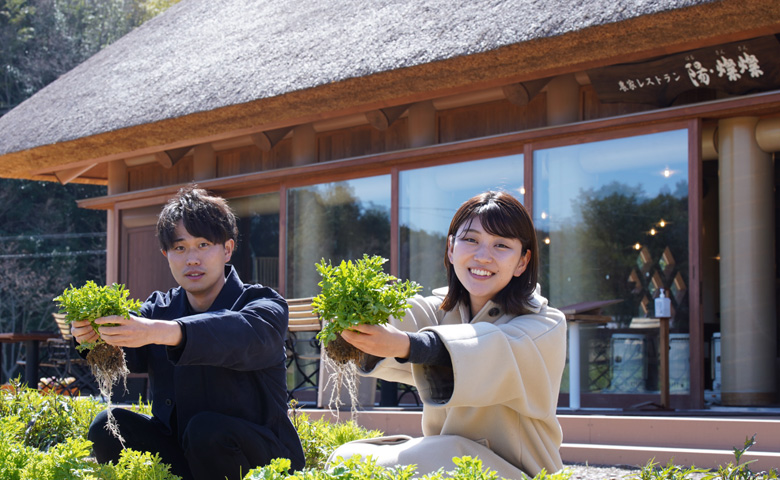 A field opens out in front of the restaurant, and you can even experience harvesting. After your meal, you can actually touch the soil and experience how it is like to be close to nature, which is an attraction that you can only experience here.
Click here for details of Haru San San
A Spot Full of Nature on Awaji Island, the Island of Flowers
Hanasajiki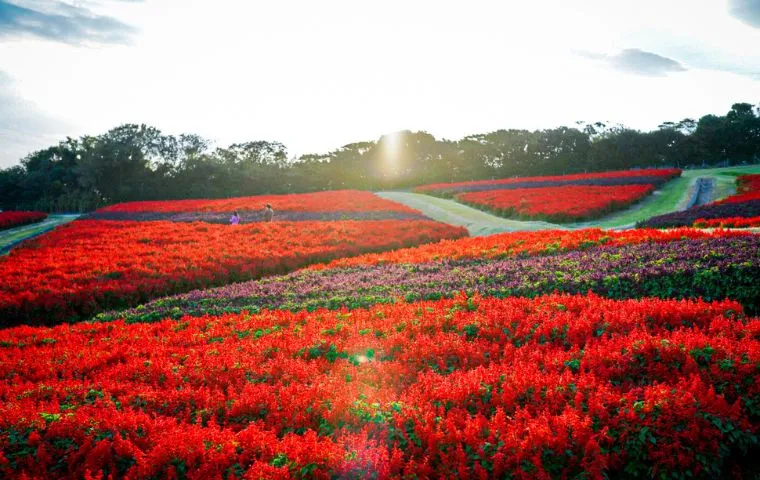 Hanasaji is one of the most famous flower gardens on Awaji Island. Admission is free, and it is popular as a spot where visitors can casually enjoy sightseeing. It is also close to the above-mentioned "Farmhouse Restaurant Haru San San", so it is an easy access spot that you should definitely stop by. Because Hanasajiki is located on a hillside, visitors can see seasonal flowers while enjoying a panoramic view of the beautiful blue sea around Awaji Island.
Famous Tadao Ando Architecture on Awaji Island, Built on the Theme of Symbiosis with Nature
Yumebutai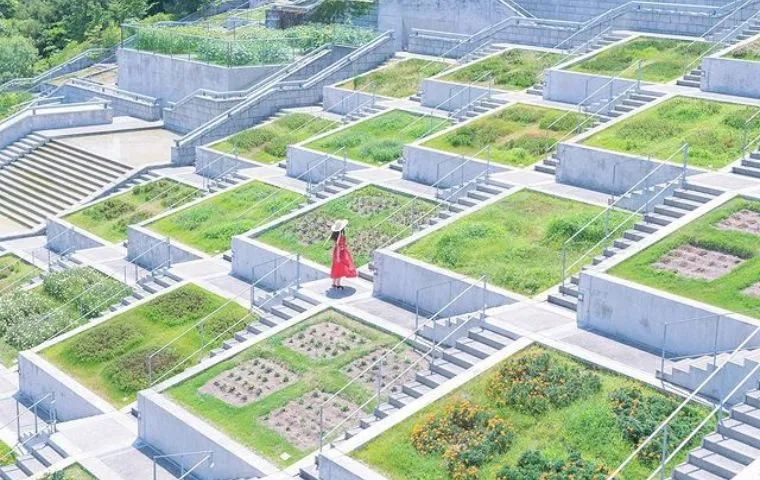 Designed by famous architect Tadao Ando, this space offers a peek into the world of people, nature, and architecture. It is a popular photo spot on Awaji Island, characterized by his concept that incorporates concrete architecture and nature. Visitors can enjoy Tadao Ando's skillful direction, worldview, and philosophy. Yumebutai was faced with the issue of nature destruction due to the cutting down of trees and excavation of the land for landfill projects in the Osaka Bay area including Kansai International Airport. In order to restore nature, Yumebutai was created as a landmark on Awaji Island to create a space where nature and humans can coexist in harmony. It is a facility where people re-created the nature they once lost and think about coexistence with the environment.
| | |
| --- | --- |
| Name | Awaji Yumebutai |
| Address | 〒656-2306 2 Yumebutai, Awaji City, Hyogo, Japan |
| Phone number | TEL:0799-74-1000 |
| Access | by car: 15 minutes from Awaji Interchange |
| Official website | https://www.yumebutai.co.jp/ |
Experience Sustainability on Awaji Island: Natural Indigo Dyeing
Natural Aizome Studio AiAii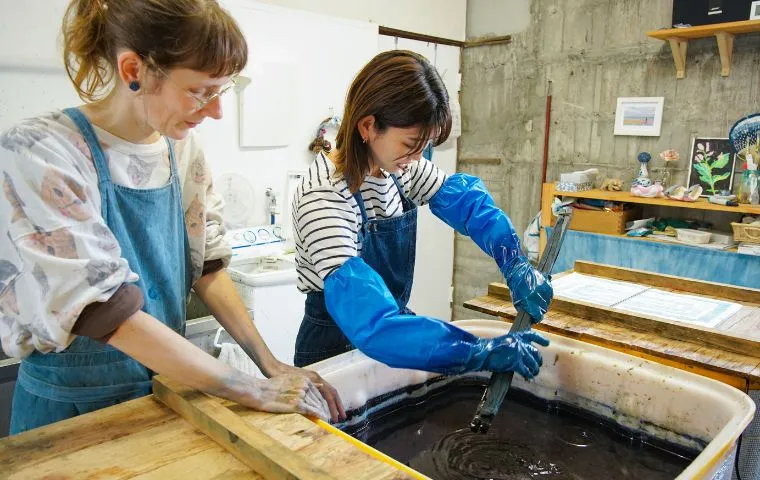 Through the experience of natural indigo dyeing, you can realize the importance of thinking in a sustainable way once again and think about environmental conservation. You can contribute to the realization of a sustainable society by incorporating a little bit of slow fashion, rather than fast fashion, into your own life through the experience of indigo dyeing and a chat with the owner of the shop.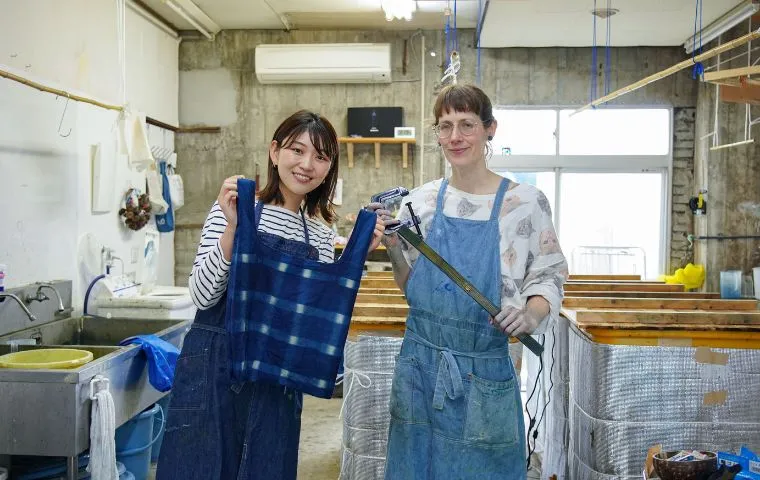 You can also make your own original indigo-dyed goods, unique, and something you will treasure for a long time.