Awaji Island has numerous beaches along its coastline, some of which have been selected as among the best in Japan. Today we focus on three beaches on the west coast of the island along the Sunset Line road. Everyone makes for a stunning and romantic sunset viewing spot!
Keinomatsubara Beach 慶野松原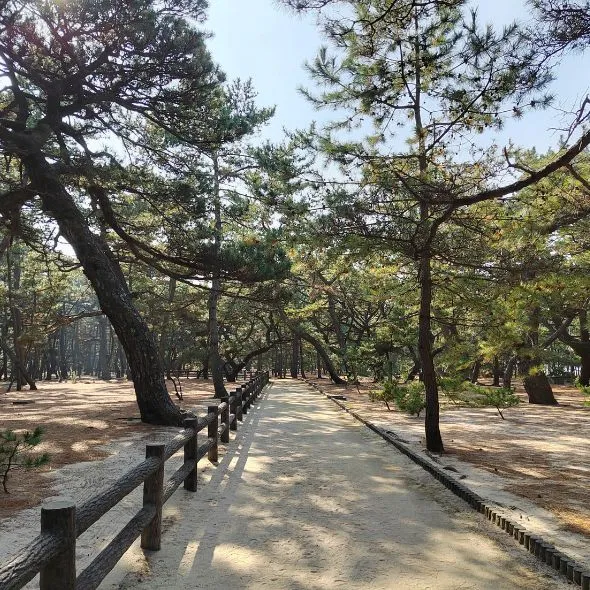 Keinomatsubara beach is located in Minamiawaji and marks the start of Awaji's Sunset Line road. It is the longest swimming beach on the island and has been selected as one of Japan's top 100 places to see the sunset. Definitely a place worth visiting!
The beach features a long pine forest area which one must walk through to get to the actual sandy beach for the sunset views, but we would argue that the numerous pine trees are also worth admiring.
Keinomatsubara has good parking areas, facilities and even a pontoon during the summer time. Since the beach is the longest on the island, it offers an excellent and clear view to the Seto Inland Sea, and you can enjoy the sunset's beautiful colors in all their glory.
location: Matsuhokeino, Minamiawaji, Hyogo 656-0306
Taganohama Beach 多賀の浜海水浴場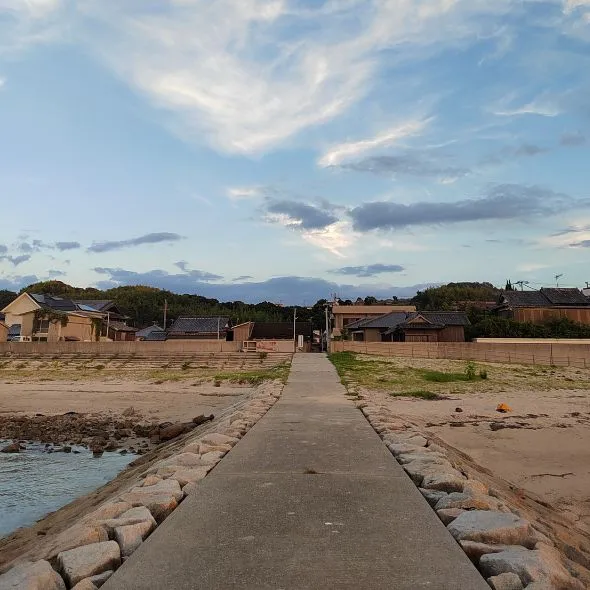 Taganohama beach is situated in the Awaji City area of the island and is a popular spot during the summer months. People come here for a day trip to the beach from the rest of Hyogo Prefecture and even Osaka. The car parking is free except for the summer holiday time in Japan – usually the month of July.
Taganohama has public toilets and outdoor showers, and a lush green grass field where people can play sports or enjoy picnics.
The beach is the perfect spot for sunset viewing. The most breathtaking sunsets can be seen in the summer months, when you can watch the sun sink into the ocean but even during winter times the sky is lit up in beautiful pastel colors for all to admire.
location: 2476-3 Taga, Awaji, Hyogo 656-1521
Ei Beach 江井海水浴場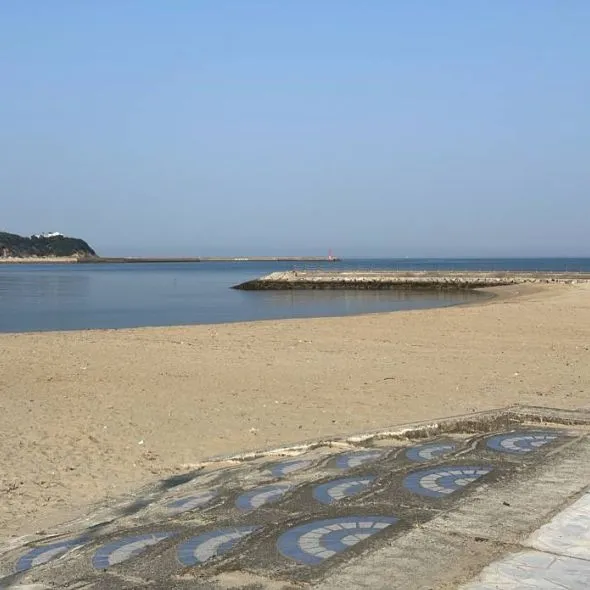 Next to Taganohama lies a smaller beach at the village of Ei. It basically offers all the same views of the ocean and the sunset as Taganohama beach but is more private and romantic for those who seek a less crowded spot to enjoy the sun's last rays.
Ei beach's parking space is quite limited and accessed through a narrow street which would not fit bigger cars, so the beach is best reached by walking or biking. The shower and toilet facilities at Ei beach are good and one can also walk along the wave breaker to a small lighthouse.
location: 2941 Ei, Awaji, Hyogo 656-1531