If you want to enjoy your trip to Awaji Island at a great price, here are some cafes and restaurants that we recommend. If you are looking for inexpensive yet tasty and hearty meals, this article is a must-read!
Lunch with Plenty of Vegetables
Cafe Scuola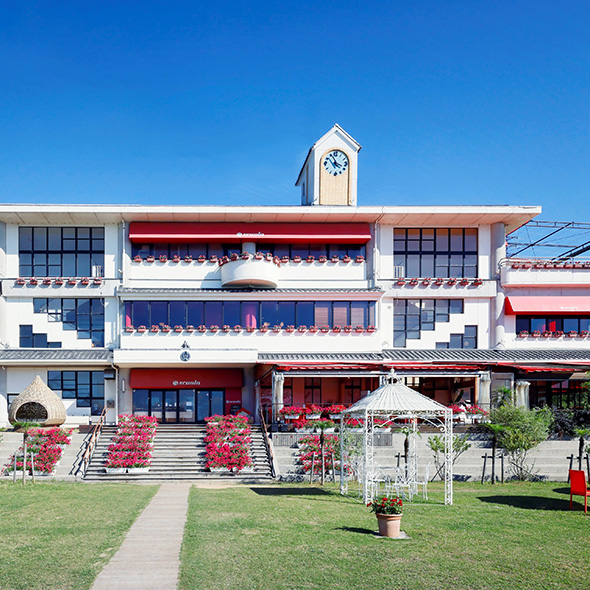 Enjoy Café Scuola's set lunch from 1,850 yen (tax included), which includes a buffet-style salad with more than 20 types of vegetables, soup, and focaccia, and your choice of main dish.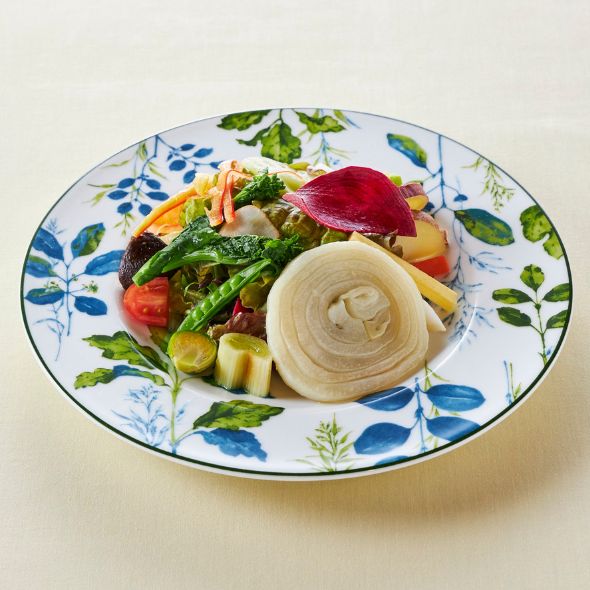 For an additional charge, you can add a drink or a dolce. Cafe Scuola proudly offers homemade dolce. We serve different kinds of dolce every day, so you will have to wait until you visit us to find out what kind of dolce is served on that day!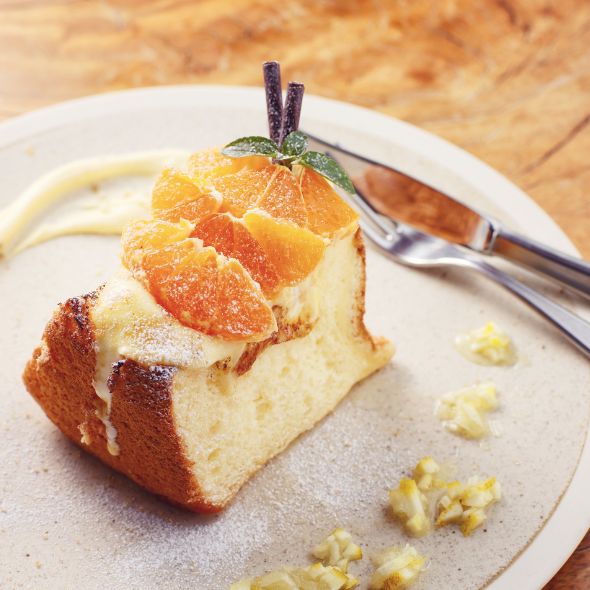 Name
Nojima Scuola
Adress
843 Nojimahikinoura, Awaji City, Hyogo Pref. 656-1721
Website
https://www.nojima-scuola.com/
Reservations
2F Ristorante Scuola
https://www.tablecheck.com/en/shops/nojima-scuola/reserve
Tel
0799-82-1820
Operation Hours
1F Marché /Bakery: Weekdays 10:30~19:00
Sat., Sun., & Public Holidays 10:00~19:00

1F Café Scuola: Weekdays Lunch 11:00~14:00/ café 14:00~18:00
Sat., Sun., & Public Holidays breakfast 10:00~11:00
Lunch 11:00~15:00
Café 15:00~18:00

2F Ristorante Scuola: 11:30~15:30 (in by 14:00) / 18:00~21:30 (in by 19:30)

Outdoor Zoo: Weekdays 11:00~16:00
Sat., Sun. & Public Holidays 10:00~16:00 (13:00~14:00 animals in recess)

Closed: Wednesdays (Open on Public Holidays)
Click here for details of Nojima Scuola
Farmer's Restaurant Haru San San
The Farmhouse Restaurant is characterized by the sustainability of both the food and the building. You can enjoy plenty of vegetables grown with love on our own farm and by farmers on Awaji Island. The vegetables are picked in the morning, so they are all fresh and very tasty.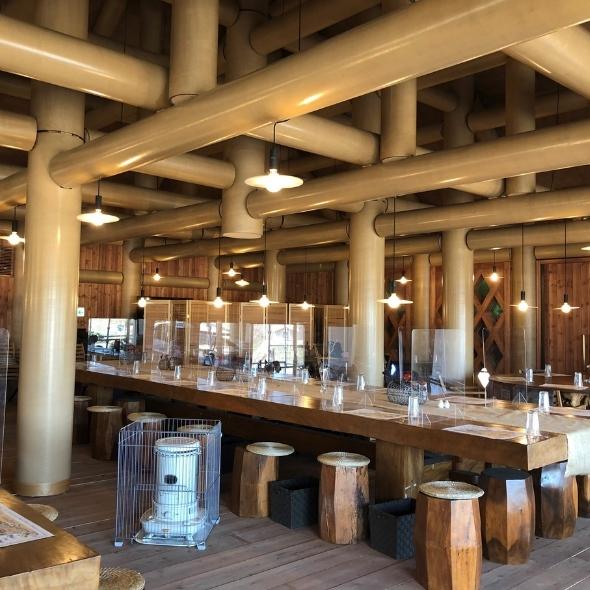 All of the menu items are hearty and filling, such as Awaji Island Vegetable-filled Pizza (1,680 yen), Awaji Island Fresh Pasta with Seasonal Vegetables (1,320 yen), and Vegetable-filled Beef Tendon Curry (1,680 yen).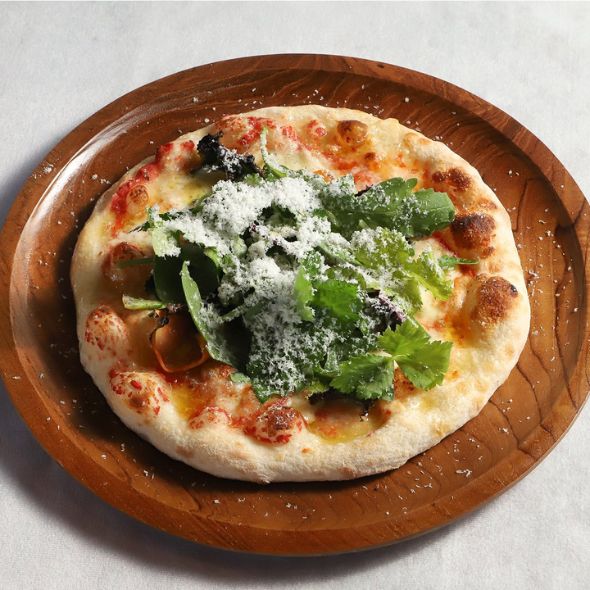 The set lunch, which includes a choice of main dish, salad, soup, and all-you-can-eat homemade bread for 2,000 yen, is also recommended.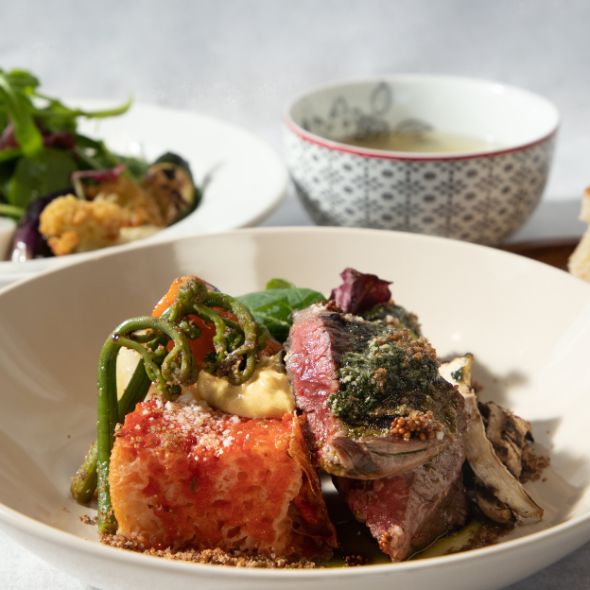 Click here for details of Haru San San
Fashionable Cafe with a View of The Sea
miele
Honey Cafe miele, featuring a white building along the coast, is a popular cafe among young people and on SNS. It is recommended to enjoy Awaji Island-style meals at a relatively reasonable price and to take pictures that look great on SNS.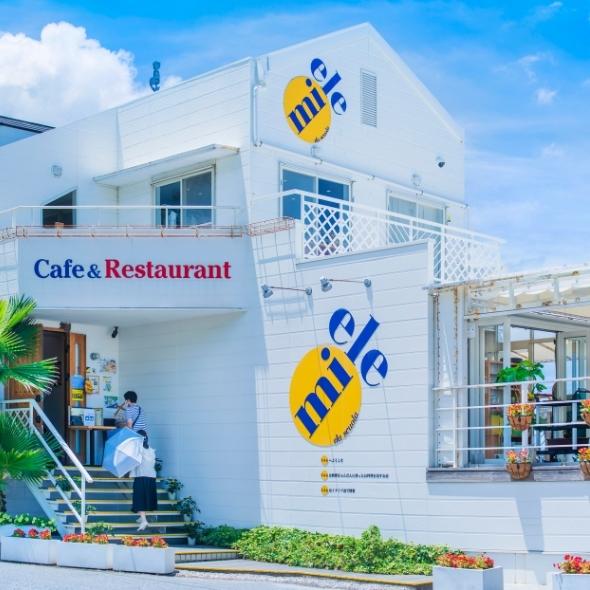 Awaji Island Shirasu Pizza (1,950 yen) and Hachimitsu Mayonara Pizza (1,740 yen) are served with all the shirasu (boiled whitebait) and onions that Awaji Island has to offer. This is a luxurious pizza that you can continue to sprinkle until you say "stop" to the staff.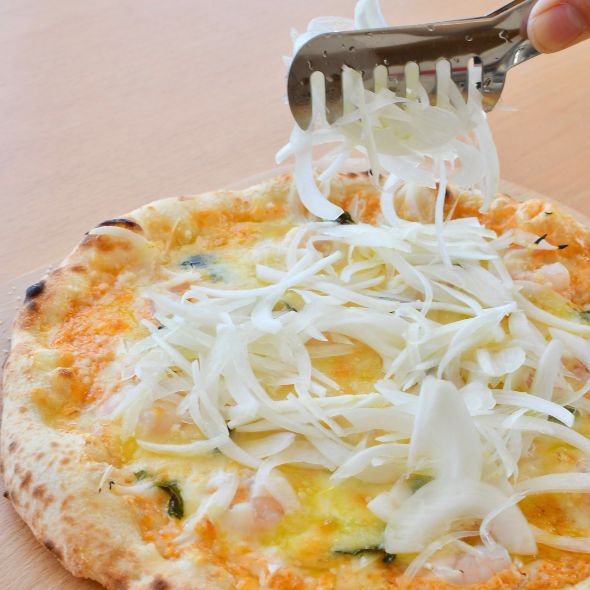 Honey Banana Waffles (1,630 yen) and other honey-based sweets are also popular items. Drinks are also available at reasonable prices.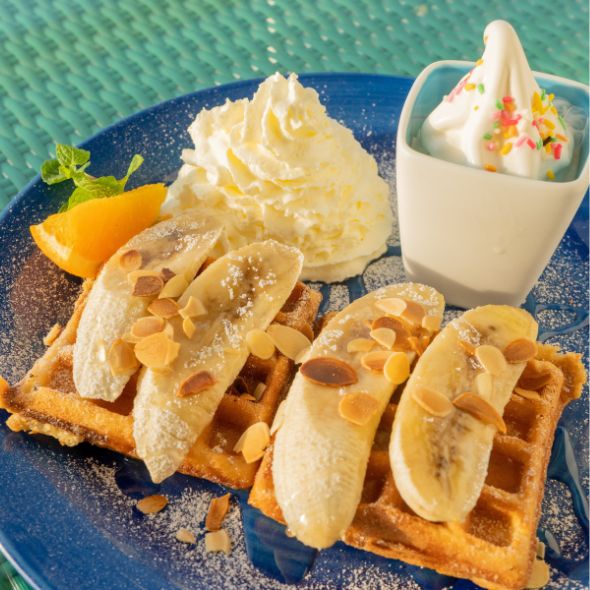 Name
miele
Adress
785-9 Nojimahikinoura, Awaji City, Hyogo Pref. 656-1721
Tel
0799-80-2600
Operation Hours
Weekdays 11:00~19:00 (L.O.18:30)
Sat., Sun, & Public Holidays 9:30~19:30 (L.O.19:00)
Closed: Tuesdays
In Aug. and Sept. it will not be closed on Tuesdays
Website
https://www.miele-da-scuola.com/
Click here for details of miele
Awaji Island Craft Kitchen
The Awaji Island Craft Kitchen also has a beautiful view of the ocean, and in the evening is the best spot to get a perfect view of the sunset over the ocean.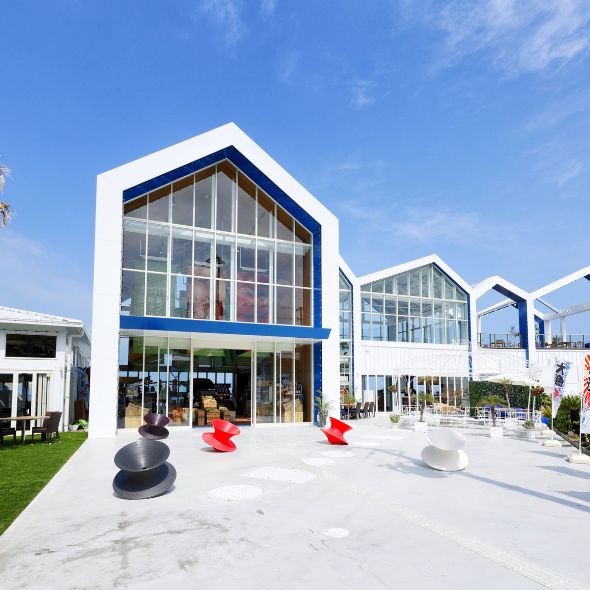 The menu is large and hearty, with pizzas and paellas 40 centimeters in diameter and hamburgers 20 centimeters in diameter. We recommend that large groups of people enjoy sharing various types of food.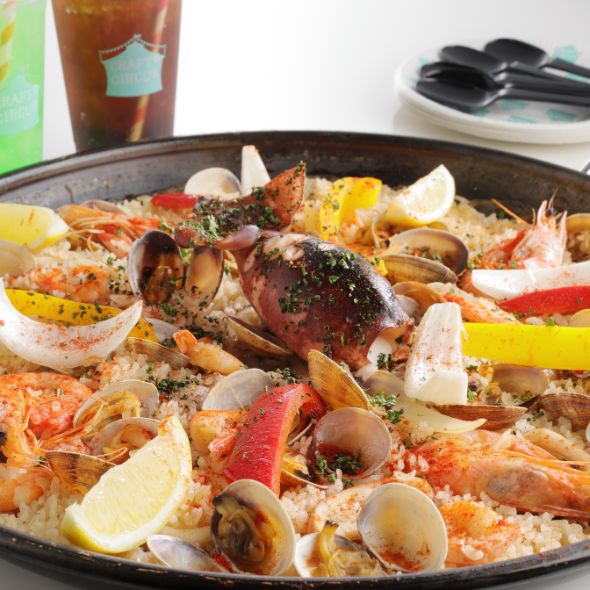 A total of eight types of island pizzas (from 2,730 yen) are available, all using Awaji Island seafood and Awaji beef, allowing you to enjoy the flavors of Awaji Island.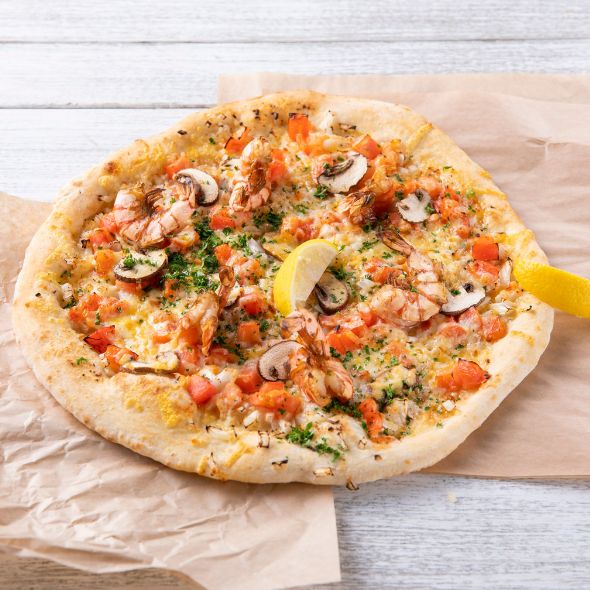 The Grilled Awaji Beef Mega Craft Burger (2,280 yen) comes with fries and a drink. The patties made from Awaji beef are satisfying and very juicy.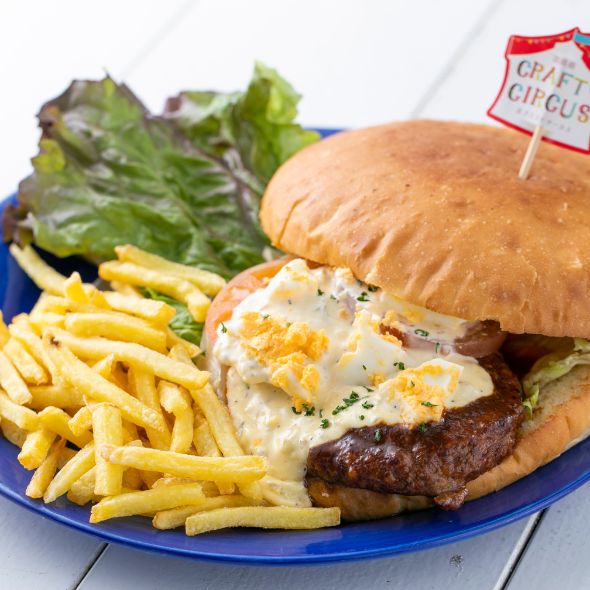 Location
CRAFT CIRCUS
Address
2-2 Nojima-Hirabayashi, Awaji City, Hyogo Pref. 656-1724
Access
15 minutes by car from Awaji IC on Awaji-Kobe-Naruto Expressway. 10 minutes by car from Iwaya Port (Jenova Line Ferry).
Parking
80 spaces
Business Hours
Weekdays: 10:30-20:30 (last order 19:30)
Weekends/Holidays: 9:30-20:30 (last order 19:30)
Closed
Thursdays (excluding national holidays)
Tel
0799-82-1855
Website
https://awajicraftcircus.com/
Reservations
https://www.tablecheck.com/en/shops/craftcircus/reserve
Click here for details of CRAFT CIRCUS
Enjoy a Japanese Cuisine
Hajimari no Shima: Aman no Shokudo "Utage"
At "Utage", you can enjoy a set lunch. The "Utage Gozen – Today's Boiled Fish" (1,980 yen) and "Banquet Gozen – Chicken Tatsutaage (Fried in a Japanese style)" (1,780 yen) are hearty lunches that come with a main dish, pickles, a small bowl of cooked food, steamed egg custard (chawanmushi), miso soup and salad. The rice can be refilled at any time, making it a great choice for those with a big appetite!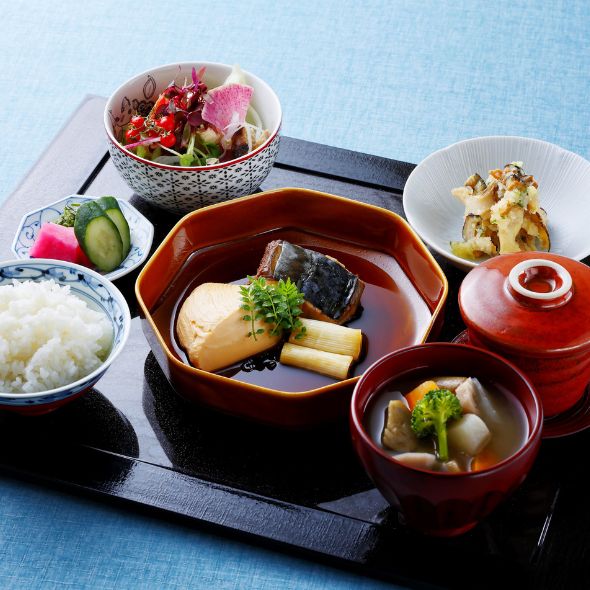 Also, the specialty Aman Udon (noodles) (1,200 yen) is a luxurious udon dish that comes with large Awaji onion kakiage (deep-fried onion) and Awaji beef.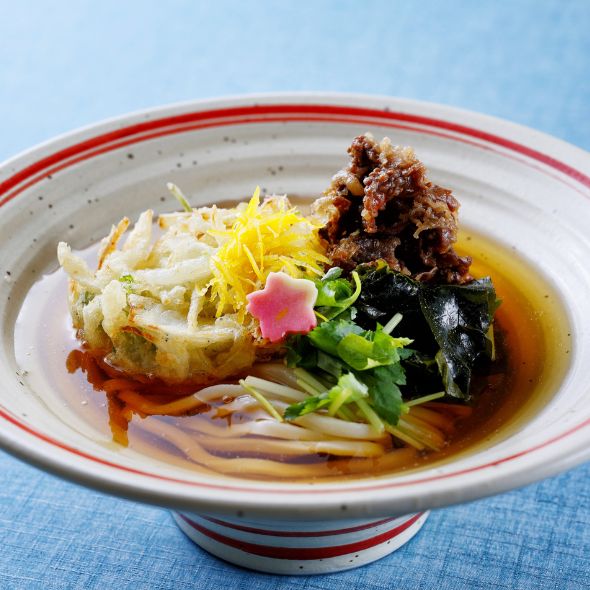 Click here for reservations Utage Click here for reservations Sajiki
Click here for details of Aman no Shokutaku
Awaji Island is a tourist destination that has been attracting a lot of attention in recent years. There are also many cafes and restaurants where you can enjoy a delicious meal at a reasonable price.