We had an incredible stay experience at Auberge, Awaji Island, where we delighted in the harmonious fusion of exquisite French cuisine and fine wines. Auberge French Forest is widely renowned as one of the most luxurious hotels on Awaji Island. It is also known for its authentic French cuisine, showcasing the finest fresh ingredients of Awaji Island.  
We relished our delightful stay at Prince Etoille, one of the three charming venues that make up Auberge. Our excitement was heightened before checking in at the hotel, as we witnessed the enchanting illuminations and artistic design of the hotel.
Enjoying Exquisite French Dinner at Auberge
One of the greatest advantages of staying at Auberge is the convenience of being able to retreat to our room for relaxation immediately after indulging in our delightful meal. Within the remarkable culinary landscape of Auberge, each restaurant presents a distinct concept, including Prince Etoile, where the chef has combined the finesse of French cuisine with captivating Italian accents.
For our meal, we were treated to a remarkable culinary journey with a full-course dinner that was expertly paired with wines at the French restaurant located on the first floor. We had the flexibility to request different types of dishes and it was an incredible dining experience that surpassed all our expectations.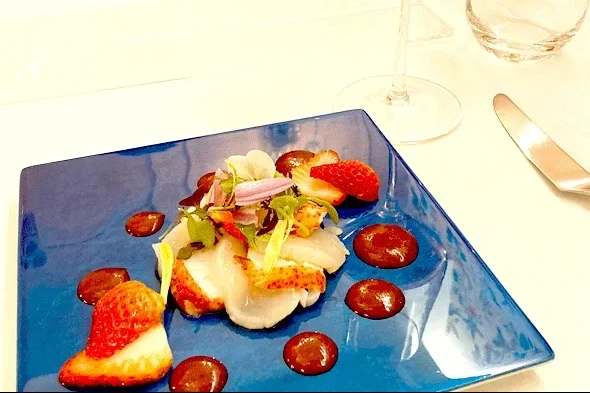 The dishes vary depending on the season, but this time the courses were as follows:
Japanese-style Poached Oyster
Awaji Onion Soup
Medallion Strawberry, Lobster and Scallop
Roll of Angel Shrimp
Cod Milt Meuniere
Roast Beef with Awaji Beef Loin
Strawberry Mille-feuille
Sweets (Petit Fours)
Coffee or tea
We embarked on a delightful gastronomic journey starting with an aperitif drink, followed by a captivating rosé wine paired with the enticing strawberry, lobster, and scallop appetizer. It was a rare treat to savor the elegant flavor of rosé, and its refreshing acidity perfectly complemented the flavors.
The Cod Milt Meuniere with its fluffy and plump texture was incredibly delicious. The creamy milt added a luxurious touch, while the vinegar-pickled vegetables provided a refreshing aftertaste, creating a harmonious balance of flavors.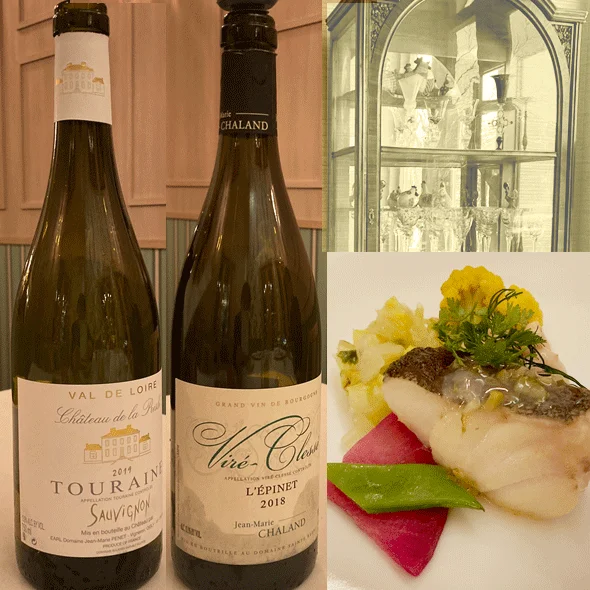 The crispy angel prawns paired flawlessly with a Napa Chardonnay wine, creating a definite combination that delighted the palate.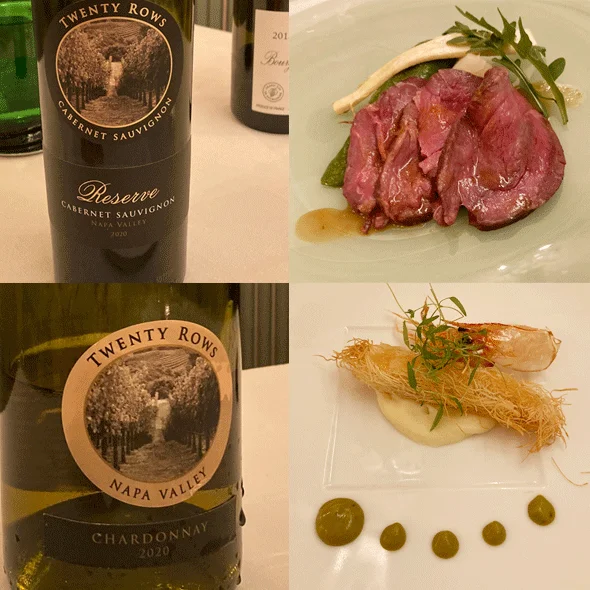 The main course, a hearty and tender roast beef made from Awaji beef, was accompanied by a Napa Cabernet Sauvignon wine. The rich red wine paired perfectly with the beef, enhancing the dining experience. To conclude our extraordinary culinary adventure, a dessert wine made its appearance, and upon request, the sommelier graciously served Grappa wine. The wine pairings throughout the evening were highly satisfying and showcased a high level of skill and creativity.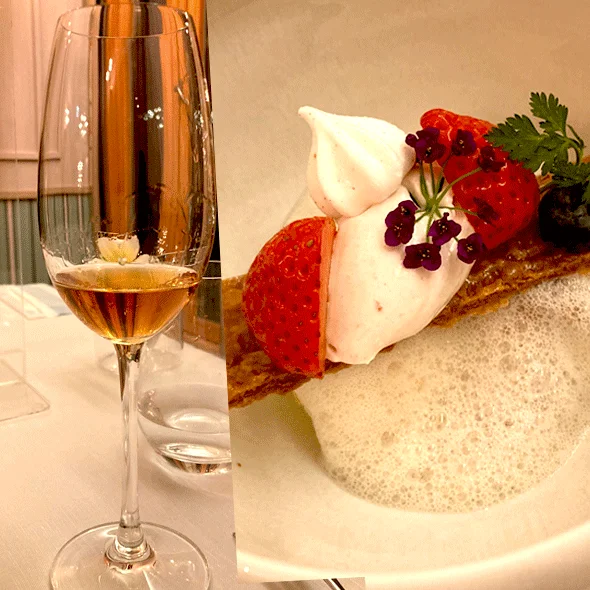 The Comfort of Your Room After a Delightful Dinner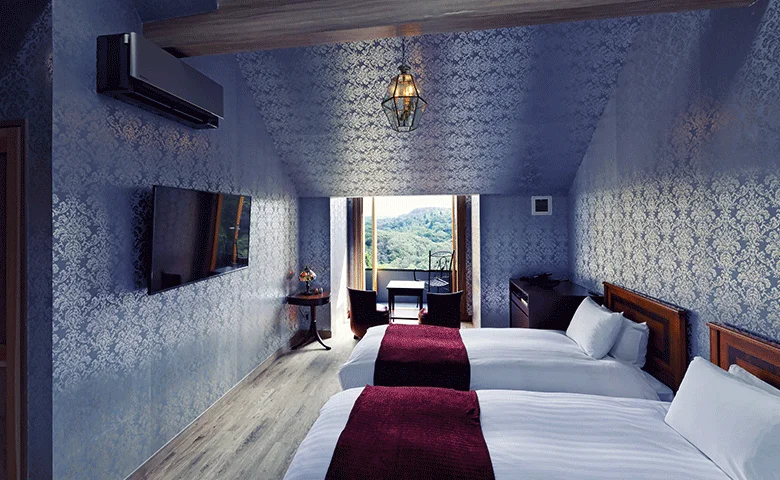 There is nothing better than relaxing in the comfort of your own room after enjoying a delightful dinner. The spacious rooms on the second floor provided comfort during our stay. As we opened the window, we were greeted by breathtaking views of the surrounding natural beauty. It was truly an extraordinary moment. The room is also equipped with a nice-smelling cypress bath, providing a tranquil retreat where we could fully rejuvenate.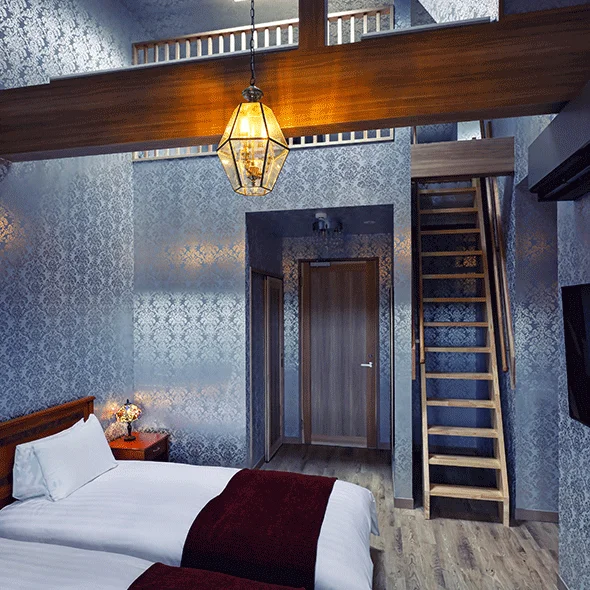 As morning dawned, we were greeted by the gentle embrace of natural light, creating a serene ambiance. After a restful sleep, we embarked on a blissful morning routine, beginning with a relaxing bath in the cypress bath. The soothing aroma and rejuvenating qualities of the bath helped us ease into the day, leaving us refreshed and invigorated.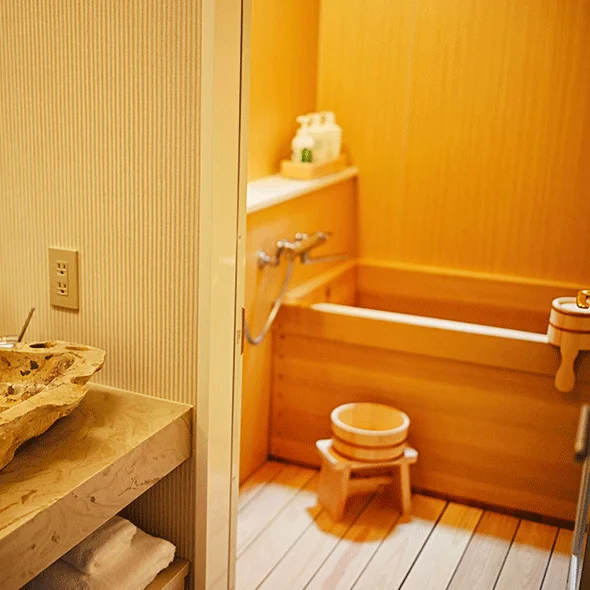 Following the revitalizing bath experience, we proceeded to the restaurant located on the first floor to indulge in a delightful breakfast. The breakfast was a thoughtfully crafted a full course meal. Each dish showcased a harmonious blend of flavors and textures, using locally sourced ingredients that celebrated the region's culinary heritage.
We had a refreshing breakfast, accompanied by a view of the beautiful garden that evoked a resort-like atmosphere. Each course was served slowly, allowing us to savor each bite and fully indulge in the extraordinary healing experience it offered.
The staff and chef at Auberge provided exceptional service, displaying attentiveness and care towards our needs. Their warm and welcoming approach contributed to creating an inviting atmosphere throughout our stay.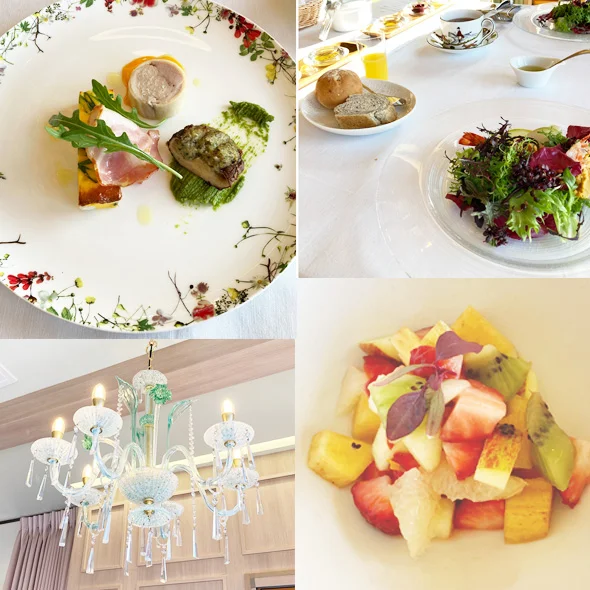 Auberge presents an outstanding concept of French cuisine that combines the simplicity of fresh ingredients with the excellence of traditional culinary techniques. Our trip to Auberge was a remarkable experience, offering us complete privacy in a tranquil and secluded environment.