General rules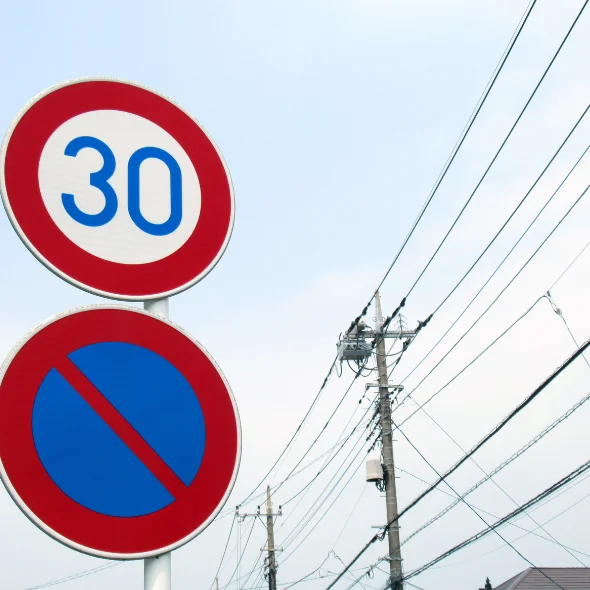 Cars in Japan drive on the left side of the road. The legal minimum age for driving is 18 years. Drinking and driving is prohibited. Road signs and road rules follow international standards, and most signs on major roads are in Japanese and English.
The typical speed limits are 80 to 100 km/h on expressways, 40 km/h in urban areas, 30 km/h on side streets and 50 to 60 km/h elsewhere; however, drivers tend to go a little over the posted speed limits.
Most roads in Japan are toll free (except expressways). Road conditions tend to be good, although side streets in the cities can be rather narrow or even impassable to larger vehicles.
Drivers generally tend to be well mannered and considerate, however some common dangers on Japanese roads include drivers speeding over intersections even well after the traffic light has turned red, and people stopping their vehicles at the side of the road in places they shouldn't.
International Driving Permit
Foreigners can drive in Japan with an International Driving Permit (IDP) for a maximum of one year. After the one-year period, it is not possible to use an International Driving Permit again unless you leave Japan for at least three months.
International driving permits need to be obtained in your home country in advance. They are usually issued through your country's national automobile association for a small fee. Japan recognizes only international driving permits based on the 1949 Geneva Convention, which are issued by a large number of countries.
(Note: Belgium, France, Germany, Monaco, Switzerland and Taiwan do not issue permits based on the 1949 Geneva Convention, but instead have a separate agreement that allows drivers from these countries to drive in Japan for up to one year with an official Japanese translation of their driver's license. A translation can be obtained from the Japan Automobile Federation (JAF), through Driving-Japan (use voucher code "JapanGuide22" for a 5 EUR discount) or some of the respective countries' embassies or consulates in Japan.)
Renting a Car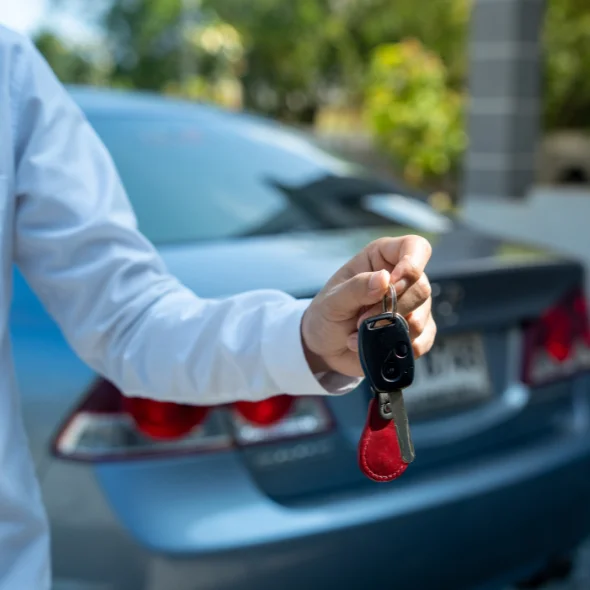 Renting a car in Japan is very easy, and reasonably priced (around ¥7,000-10,000 for a compact-mid-sized car for 24 hours).
While it is possible to rent a car in Awaji, it makes a lot of sense to rent your car at the airport when you arrive in Japan, or at a major train station when you head to Awaji (for example, Shin-Kobe or Osaka). You should reserve your rental car before you leave your home to be sure of securing the car you want.
Japan's leading car rental companies are Toyota Rentacar, Nippon Rentacar, Orix Rentacar, Times Car Rental, Nissan Rentacar and Ekiren. Each operates hundreds of outlets across Japan, offering cars in all sizes (especially near airports and major train stations). These days, most companies have English online reservation systems and a phone number for reservations in English, and of course you can also book via one of the major online booking sites.
International car rental companies such as Budget, Avis and Hertz also offer car rental in Japan; however, they typically cooperate with one of the leading Japanese car rental companies rather than operating outlets themselves, and their rates are not usually very competitive.
Prices almost always include unlimited mileage, taxes and a mandatory minimum insurance fee of 1,000 yen per day that covers damage, injury and liability, but does not cover non-operation fees resulting from damage to the car. Cars are supplied with a full tank of gas and should be returned similarly.
A variety of supplemental options can be rented with your car such as child seats and snow tires, although snow tires are free of charge in snowy regions of Japan during winter.
Winter driving
Thanks to its geography, it seldom snows in Awaji. If it does snow, it does not stay around for long. Having said that, ice can be a problem in the hills during the winter months. Care should be taken, and if in doubt, you should stick to the coast roads at such times.
Although, most rental cars come with a GPS navigation system built into the dash, the language of which can often be switched to English, it is recommended to use Google Maps for your navigation needs.
Expressway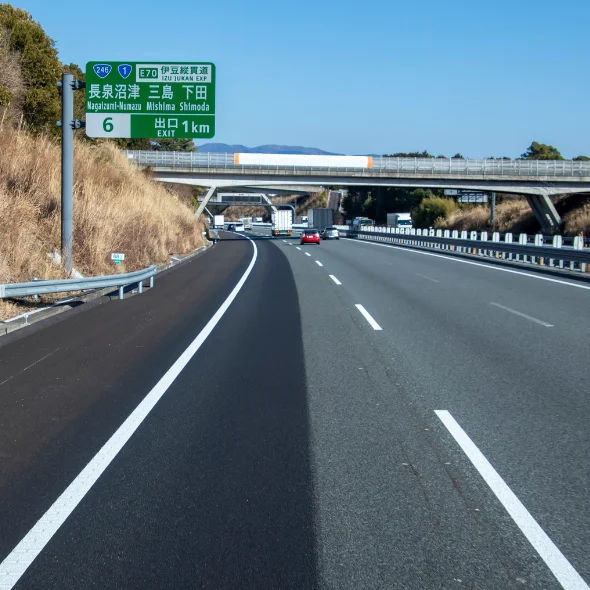 Foreign visitors should encounter no problems using Japanese expressways, since all important signs are written in both Japanese and English. The speed limit for passenger cars is usually 80 or 100 km/h, except on one-lane expressways where the speed limit is 70 km/h.
Useful vocabulary
Interchange (IC): An interchange refers to an expressway entrance and exit.
Junction (JCT): A junction refers to a place where multiple expressways meet.
Parking Area (PA): A parking area comes with toilets and one or more vending machines.
Service Area (SA): Larger than parking areas, service areas feature toilets, shops, restaurants and a gas station.
ETC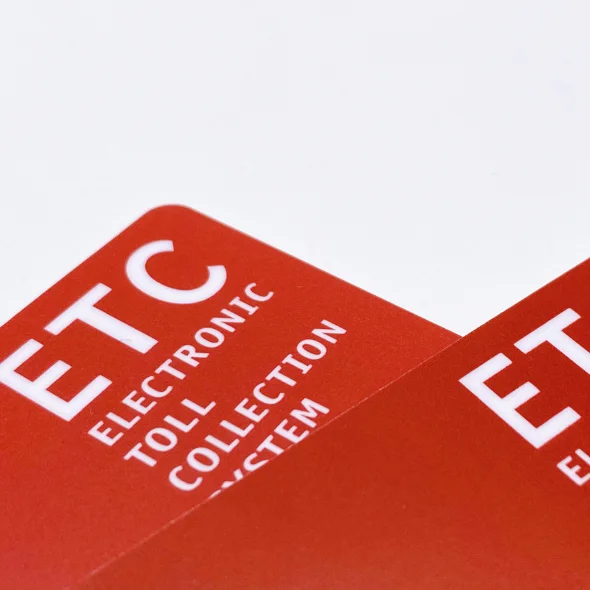 The use of expressways is subject to tolls, which can be paid at manual toll gates with cash or credit card or by passing through automatic ETC (electronic toll collection) gates. The use of ETC gates requires an ETC card and a car that is equipped with an ETC card reader. Short term visitors to Japan can 'rent' ETC cards temporarily from rental car outlets. All rental cars are fitted with readers and the cards can be rented for around ¥300. Charges incurred during your trip will be paid when you drop off the car/ETC card at the end of your rental period.
Unless you are planning to explore in the wider area beyond Awaji, it probably isn't necessary to get one of these. If you have a need to get from one end of the island to the other quickly then the expressway is useful, but apart from that, it is more likely that you won't use it much during your stay.