Awaji Island, also known as Miketsukuni (region which offered high-quality produce and seafood to the imperial court) at ancient times, is famous for its abundance of local ingredients.
In this article, we will introduce some Japanese restaurants that make the most of local ingredients on Awaji Island, a treasure trove of fresh and delicious food.
A Restaurant Where You Can Enjoy Gorgeous Seafood and Mountain Delicacies from Awaji Island
Hajimari no Shima Aman no Shokutaku is a restaurant with separate restaurants on the first and second floors. This restaurant offers gorgeous "seafood" and "mountain delicacies" from Awaji Island.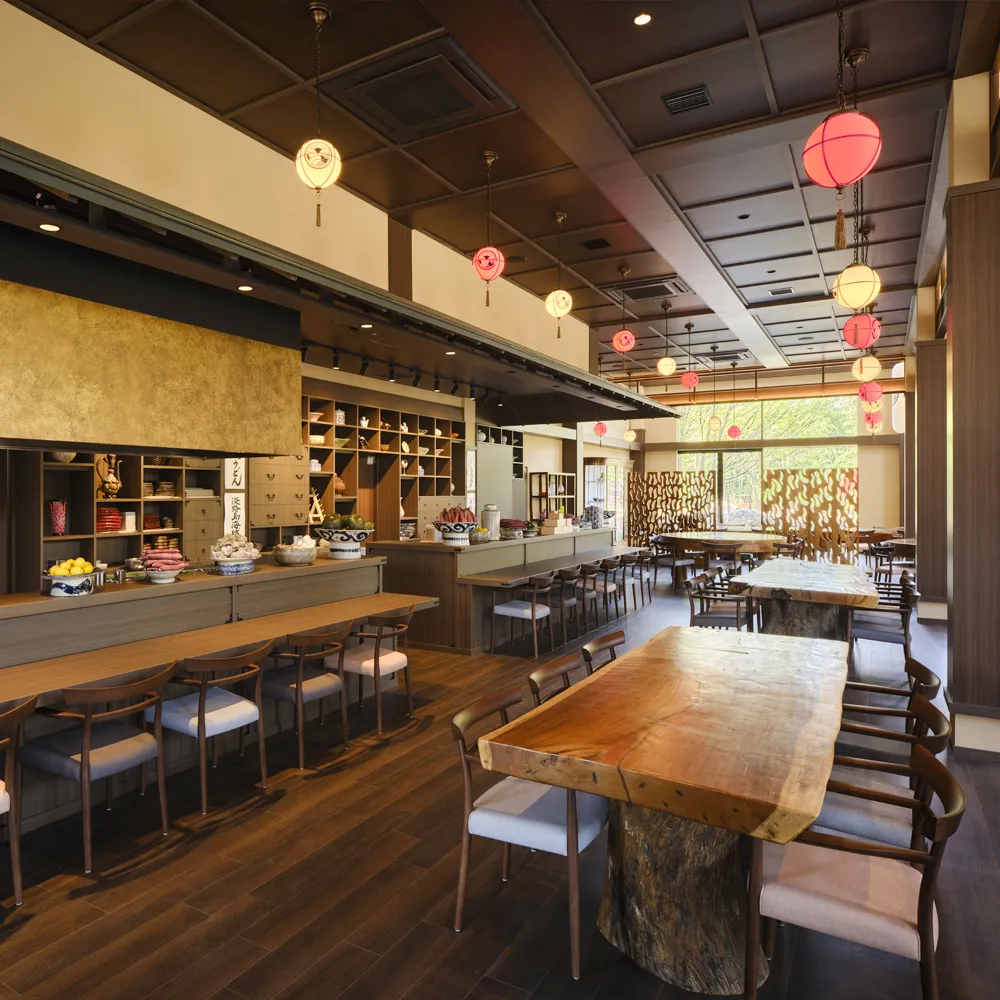 Aman no Shokutaku "Utage"
At Utage on the first floor, you can enjoy so-called pirate/bandits dishes that boldly use ingredients from Awaji Island.
By coming during lunch time, you can enjoy your meal while looking at the beautiful greenery of the Japanese garden outside the restaurant.
Aman no syokutaku "Utage" regular menu and lunch menu are introduced here.
Standard menu 1: Aman's specialty – Awaji Island Seafood Platter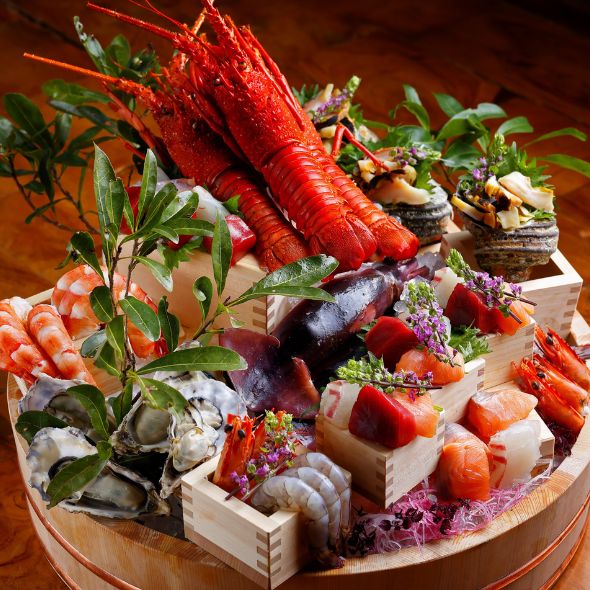 This menu features fresh seafood caught on Awaji Island that day, boldly arranged in a tub. When a group of people come to the restaurant, ordering this menu item is sure to make a great impact on both their palates and eyes.
Standard menu 2: Specialty "Awaji Chicken Sanzoku-yaki" (skewered and Grilled Awaji chicken with sansho soy sauce)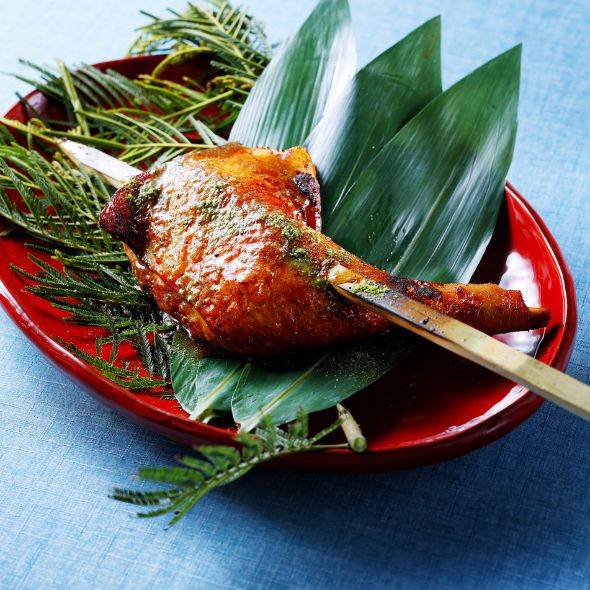 This is a standard bandit dish. Awaji Island's specialty, Awaji chicken, is skewered and boldly grilled.
The savory flavor of soy sauce and the tangy taste of sansho (Japanese pepper) make this dish very appetizing.
Lunch menu: Meibutsu Aman Gozen (Aman Specialty Set Lunch)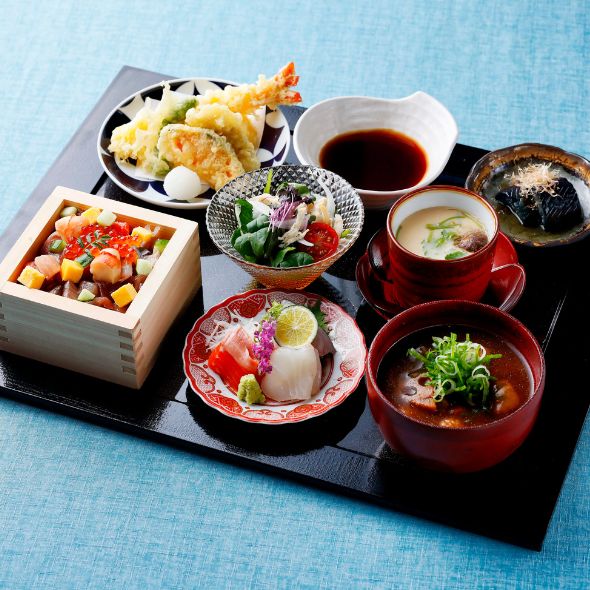 This is a hearty lunch-only menu. You can enjoy gorgeous dishes that make the most of Awaji Island ingredients, such as tempura of seasonal ingredients and chirashi-zushi in a wooden box, at a reasonable price.
Aman no Shokutaku "Sajiki"
On the second floor, "Sajiki" is a restaurant where you can enjoy teppanyaki and sukiyaki of Awaji Island's brand beef "Awaji Beef".
There are counter seats and table seats, and at the counter seats, the chef cooks Awaji Island's seafood and mountain products right in front of you.
At both lunch and dinner, you can enjoy an authentic meat dish such as Awaji Beef Steak.
Standard set menu: Teppanyaki Set "Sajiki"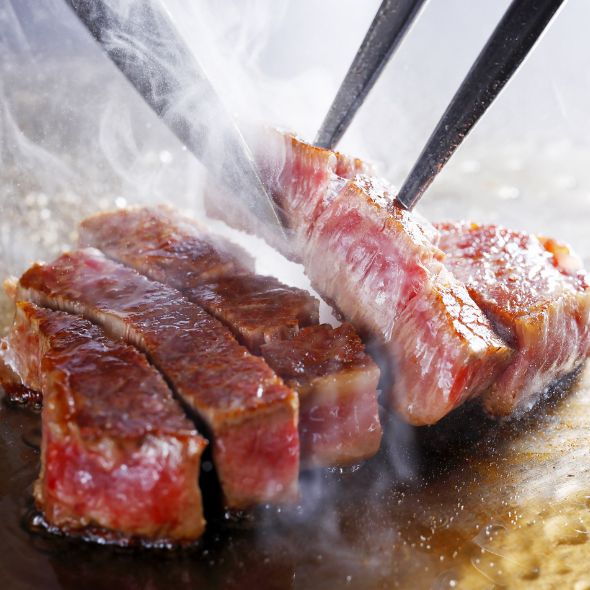 Aman no Shokutaku offers three full-course dinners, and this "Sajiki" set is the standard one. You can enjoy juicy Awaji beef, and we recommend that you order this one for sure!
Lunch Menu: Awaji Beef Aman Sukiyaki Lunch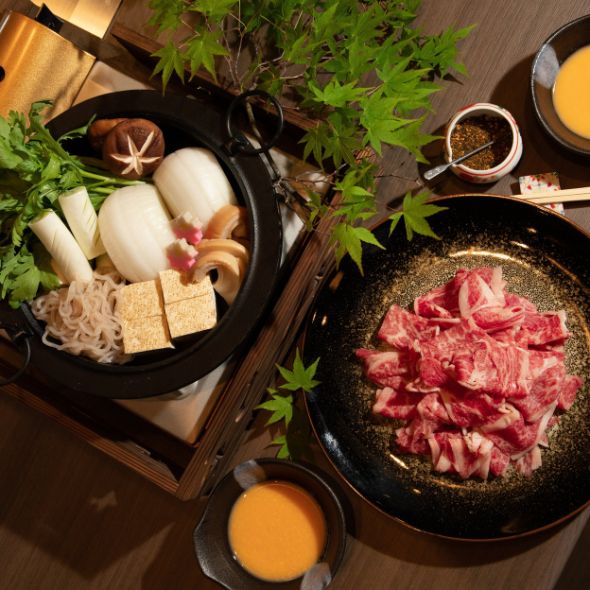 Aman no Shokutaku "Sajiki" is a restaurant where you can enjoy sukiyaki as well. The sukiyaki lunch menu here is a hearty lunch menu with the perfect combination of sweet sauce and eggs.
Click here for reservations Utage Click here for reservations Sajiki
Click here for details of Aman no Shokutaku
Zenbo Cuisine That Is Not Only Delicious But Also Gentle to The Body
Opened in 2022 and designed by the famous architect Shigeru Ban, Zenbo Seinei has been attracting media attention, and the Zenbo cuisine available during its ZEN Wellness program is a healthy Japanese cuisine that can only be tasted here.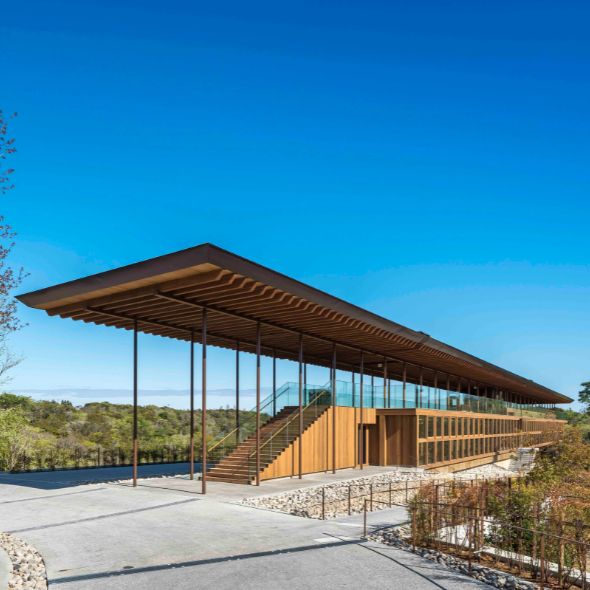 Zenbo Seinei
The dishes are made without sugar, oil, dairy products, flour, or animal products, and the ingredients are carefully selected for a beautiful treatment from the inside out.
Also, seasonings are made with brewed seasonings that take from one to three years to produce. We obtain miso, soy sauce, mirin, and other seasonings directly from the brewery and use seasonings that have not stopped fermenting.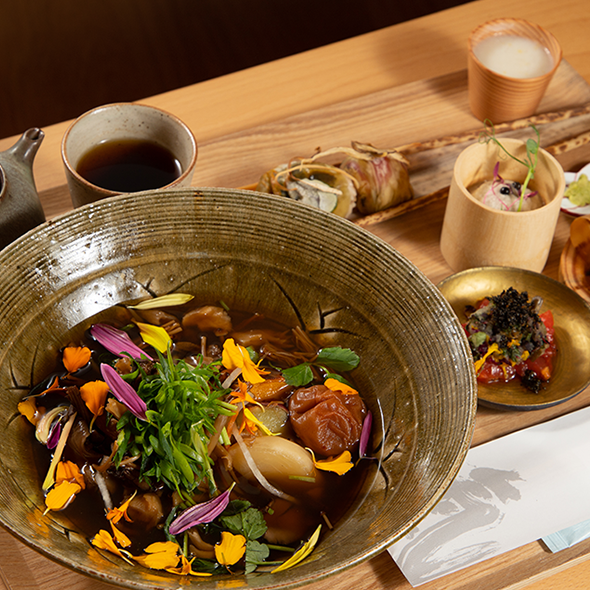 Rejuvenate yourself through the vegetable-rich Zenbo cuisine and the ZEN Retreat program.
Click here for details of ZEN Wellness SEINEI
Seafood Japanese Restaurant with Ocean View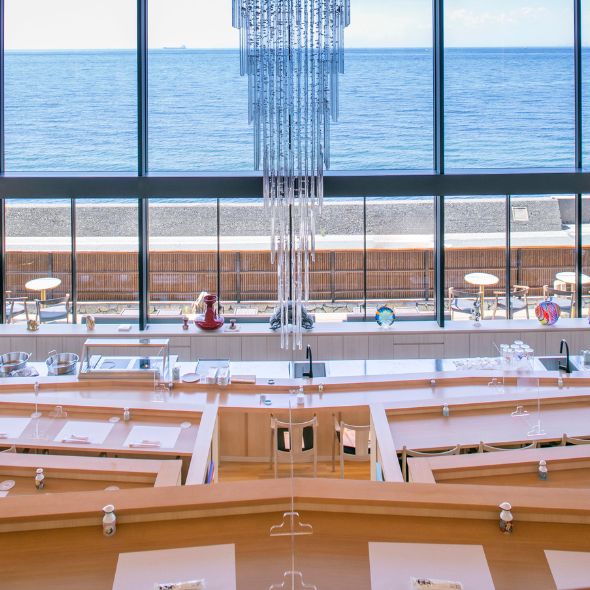 SEIKAKIHA – Aonoya
Aonoya is a Japanese restaurant where you can enjoy sushi and tempura with a spectacular ocean view. Located on the west coast of Awaji Island, the restaurant is famous for its beautiful sunset view.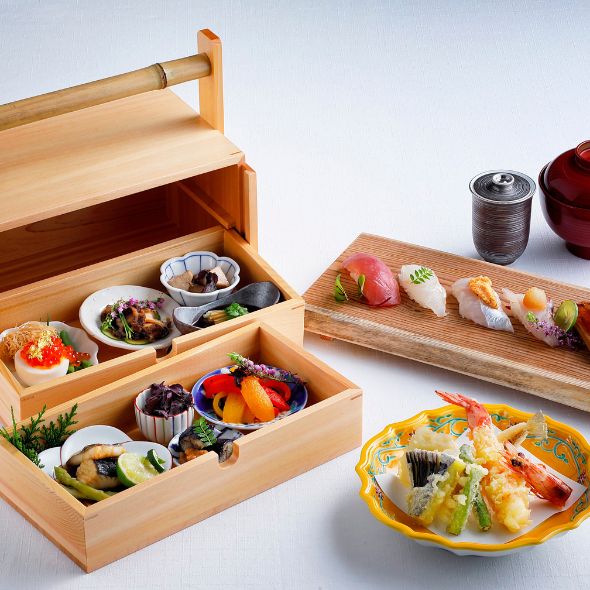 This menu is recommended for customers who wish to taste a variety of dishes in addition to the main course, such as nigiri sushi and specially selected tempura.
Standard Set Menu: Sushi "Omakase"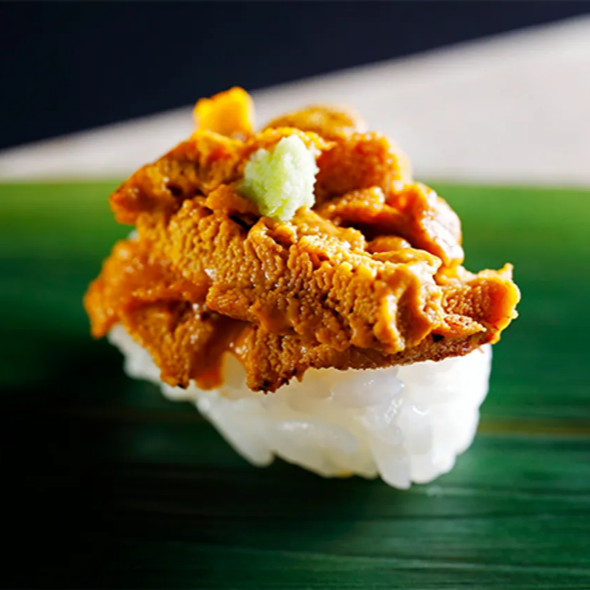 Sushi is served in an "Omakase" style, meaning that a chef selects what best to serve you on that particular day.
Click here for details of SEIKAIHA - Ao no Ya
In this article, we have introduced restaurants where you can enjoy Japanese cuisine on Awaji Island, a place famous for its abundance of local ingredients.
We hope you will stop by when you travel or drive to Awaji Island, where you are sure to find memorable and delicious foods.