Naruto, the beloved and internationally acclaimed anime and manga series created by Masashi Kishimoto, has captivated fans for decades with its compelling storyline, memorable characters, and vibrant world-building. One of the most iconic and heartwarming aspects of the series is the frequent visits of its protagonist, Naruto Uzumaki, to a humble ramen shop known as Ichiraku Ramen.
Ichiraku Ramen, situated in the hidden village of Konoha within the Naruto universe, serves as a central backdrop for many of the series' pivotal moments. For Naruto, it is more than just a place to enjoy a tasty meal; it is a symbol of comfort, friendship, and a sense of belonging.
However, what if we told you that you could experience eating at Ichiraku Ramen in the real world? At Nijigen no Mori, an anime theme park on Awaji Island, this dream becomes a reality. Nijigen no Mori offers a wide array of attractions and experiences inspired by popular series like Naruto, Dragon Quest, Demon Slayer, and many more. Among the many attractions, the real-life Ichiraku Ramen Shop is a standout feature. In this article, we will take you on a culinary adventure through our firsthand experience of savoring ramen at this iconic shop.
Visiting the Real-Life Ichiraku Ramen Shop at Nijigen no Mori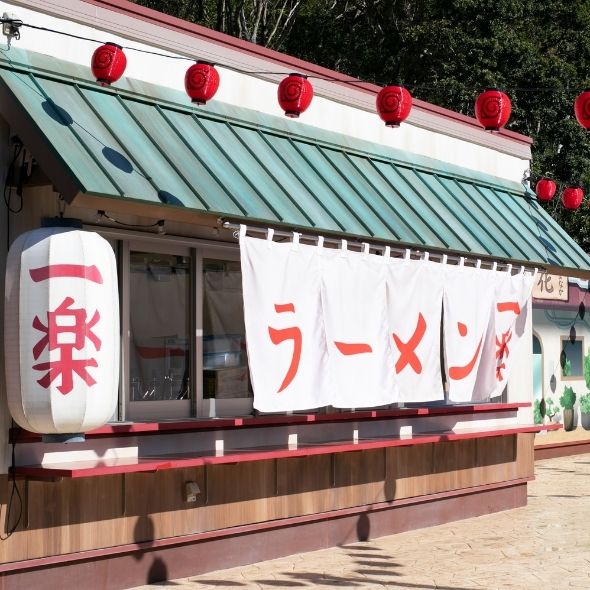 To try the real-life Ichiraku Ramen, you must enter Nijigen no Mori's Naruto & Boruto Shinobi-Zato, a replica of the famous Konoha village. Here, fans can embrace their inner ninja and embark on various tasks and challenges inspired by the Naruto series. The village has familiar sights, such as panels featuring iconic Naruto characters and the legendary Hokage head rocks, making it a dream come true for any fan. Once you cross the village's gate and take a right turn, you will discover a small shop that serves as the real-life Ichiraku Ramen shop.
As someone who has been a devoted Naruto fan since childhood, I have explored all the activities offered at Naruto-themed attractions. However, I had never tasted the ramen at the real-life Ichiraku Ramen, and my excitement was palpable. The shop's exterior bore a striking resemblance to its anime counterpart, and I could see many ramen options on the menu.
We decided to order two types of ramen from the real-life Ichiraku Ramen shop. First up was the iconic Ichiraku Ramen (all toppings), the very dish Naruto frequently enjoyed, adorned with all the toppings. Our second choice was the Akatsuki Ramen (all toppings), a spicier and stronger variation of the classic Ichiraku Ramen.
Eating The Iconic Ichiraku Ramen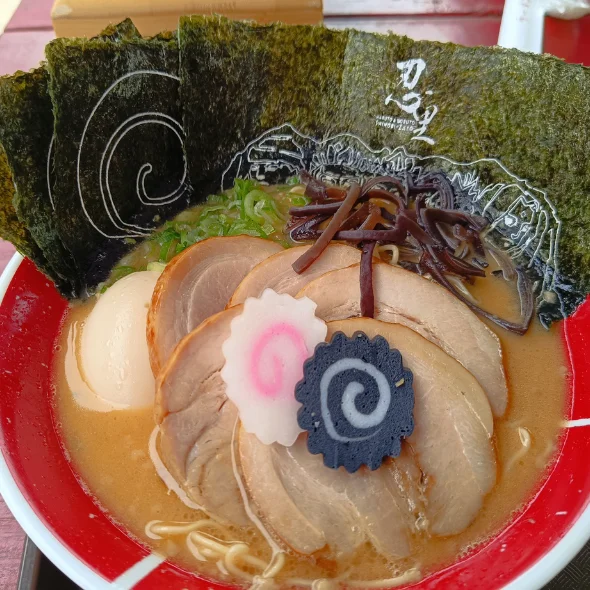 When our meals arrived, I could not help but be awestruck. The Ichiraku Ramen exuded a rich, inviting aroma. The broth was exceptionally flavorful, with a tonkotsu base (broth made from simmered pork bone) that surpassed the standard tonkotsu ramen found elsewhere. The generous portions of thick roasted pork, spiral-designed kamaboko (boiled fish paste), and nori (dried seaweed) adorned with the Shinobizato logomark. The roasted pork slices were very good, offering a satisfying texture. With five slices in total, they provided a fulfilling experience. My overall impression was resoundingly positive—it felt like an elevated version of the typical tonkotsu ramen, sprinkled with subtle Naruto references.
The Akatsuki Ramen (all toppings) was an absolute revelation. This dish was incredibly delicious and surpassed all my expectations. While the toppings were identical to the Ichiraku Ramen, the key difference lay in the soup. It had a distinctive, fiery red color and was infused with a special sauce to dial up the heat compared to the standard Ichiraku ramen.
The interplay between the soup and the savory roasted pork was nothing short of remarkable. The boiled egg achieved a nice balance of texture and tenderness, and the dried seaweed's combination with the soup was also great. In my opinion, this specific menu at the real-life Ichiraku Ramen shop ranks among the finest ramen I have tried in Japan.
Channel Your Inner Ninja at Naruto & Boruto Shinobi-Zato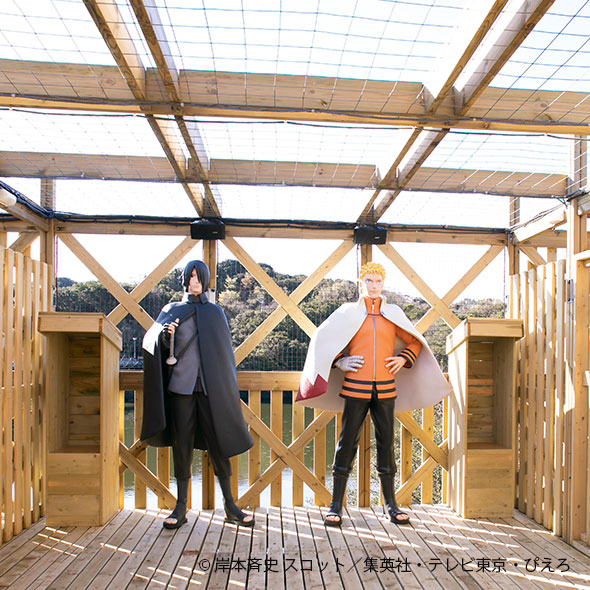 Before or after your meal at Ichiraku Ramen Shop, you can explore the "NARUTO & BORUTO Shinobizato" attraction in Nijigen no Mori. This themed area, inspired by the popular ninja anime "NARUTO" and "BORUTO NEXT GENERATIONS," offers a 3D maze, mission rallies, puzzles, and mysteries set in the world of shinobi. One mission involves restoring a tampered chakra seal, while another invites you to complete seven tasks outlined in a scroll to repair the seal. It is a ninja-filled adventure you will not want to miss.
©岸本斉史 スコット/集英社・テレビ東京・ぴえろ