November 1 is Hello Kitty's birthday! The media art & restaurant HELLO KITTY SMILE, themed around the classic Japanese folk tale of Urashima Taro, will be holding a limited-time event to celebrate Hello Kitty's birthday.
Limited-Time Event #1:HELLO KITTY BIRTHDAY MISSION 2022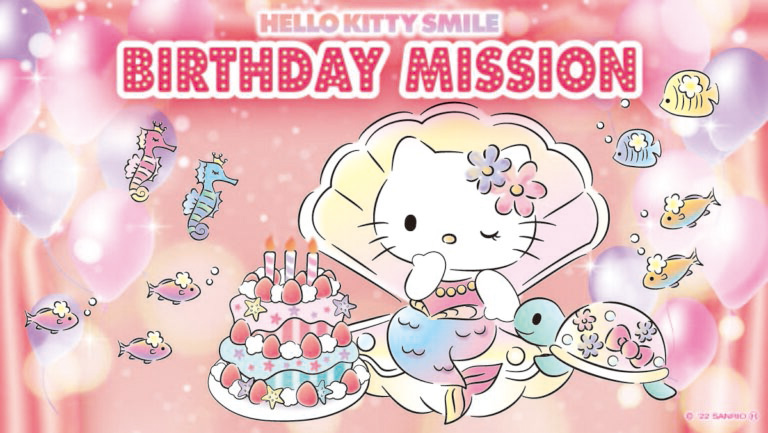 Test your knowledge in a Hello Kitty quiz and send a birthday message to Hello Kitty herself! Get all answers correct and you'll receive an all-original hand towel. Who knows, you might get something special for handing Hello Kitty birthday wishes!
[Date] October 13(Thu) ~ November 30(Sat)
[Price] 500 yen (tax included)
[Entry] Please inquire at the door.
Limited-Time Event #2:Hello Kitty Celebration Party (Weekends & Holidays)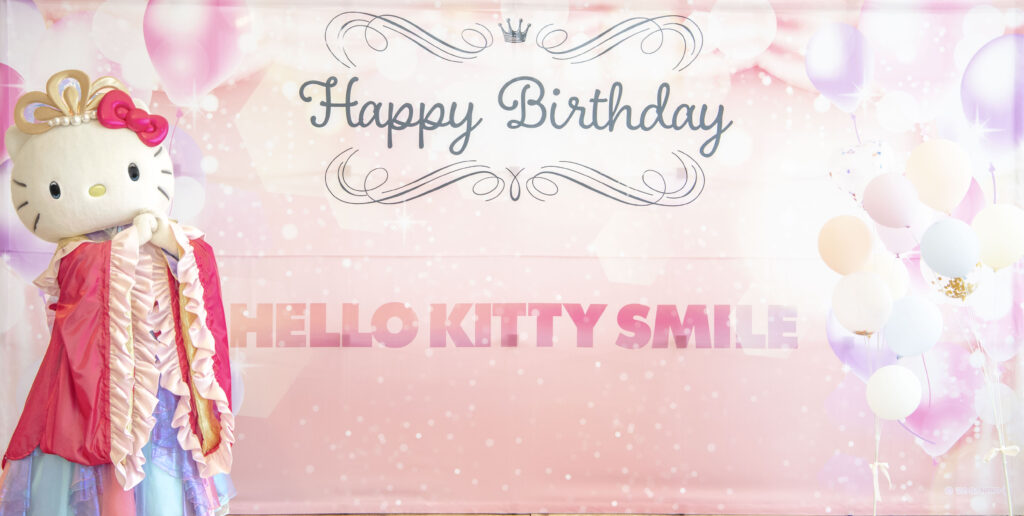 Hello Kitty Celebration Parties will be held on weekends and holidays throughout October and November, starting 3:30 p.m. Get a cute set lunch and a chance to greet Hello Kitty!
3:00 p.m. Balloon party sticks sold at 1F GARDEN TERRACE (300 yen each)
3:30 p.m. Let's practice dancing with a performer to get ready for the Hello Kitty Celebration Party! Those with balloon party sticks can add excitement to the party atmosphere!
[Date/Time] Saturdays, Sundays and Holidays in October and November, 3:00 p.m.~
[Entry] No additional fees (Entrance Fee to HELLO KITTY SMILE only).
Limited-Time Event #3:Anniversary Year Present 2022 (Limited Availability)
A special, limited-availability dessert plate will be offered at Restaurant Tamatebako to commemorate Hello Kitty's birthday! You can even take home the special new plates.
[Date] November 2 (Wed) ~ November 30(Wed)
[Price] 3,000 yen (for one plate, tax included)
[Location] Restaurant Tamatebako
HELLO KITTY SMILE features an elegant café where you can enjoy latte art, a restaurant serving authentic Chinese cuisine (Restaurant Tamatebako), a gift shop with limited-edition goods, and other kawaii ("cute") content for children and adults alike. And of course, you can greet Hello Kitty herself.
Feel the fresh autumn air of the Awaji Island west coast and experience a must-see Hello Kitty birthday celebration at HELLO KITTY SMILE.
Click here for details of HELLO KITTY SMILE
©'2022 SANRIO CO., LTD. APPROVAL NO. L630788