Since ancient times, Awaji Island has been famous for its rich harvest of produce and seafood as a "land of imperial provisions" that has been presented to the imperial family and the Imperial Court. Here are some of the recommended spots for Hyogo Terroir Tours, where you can taste the delicacies of the sea and mountains harvested in such a blessed environment and experience the culinary culture, which can be enjoyed only on Awaji Island.
Hyogo Terroir Travel: Eating Fresh Seafood on Awaji Island through A Fisherman's Experience
Fishing Boat "Uchiyoshi"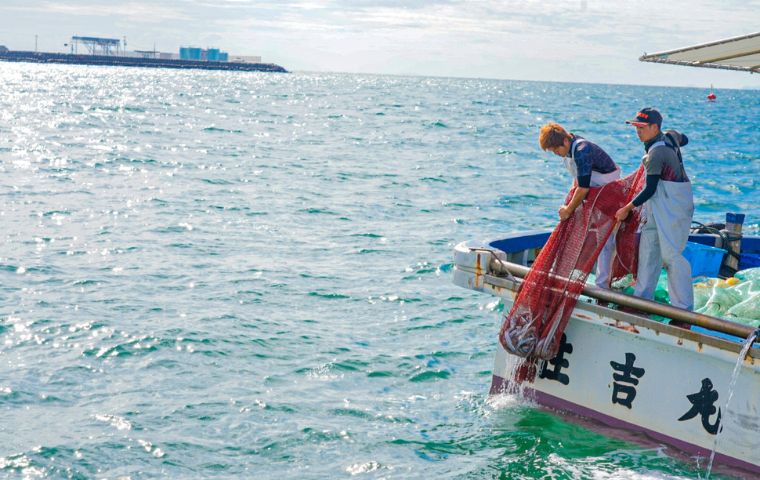 Boats depart from Ikuha Fishing Port on Awaji Island for a fisherman's experience and a boat fishing experience. You can catch fish of all seasons, including bluefish, natural sea bream from Awaji Island, Akashi octopus with firm flesh, and swordfish. There are sailing plans that allow you to choose between morning and afternoon sessions. Boat fishing offers bait fishing, live-lining, lure fishing, octopus fishing, and other popular content that can be enjoyed off the coast of Awaji Island.
You can also experience fisherman's work. In particular, "Shirasu (baby sardines) fishing," which is considered a specialty of Awaji Island, is an experience unique to Awaji Island.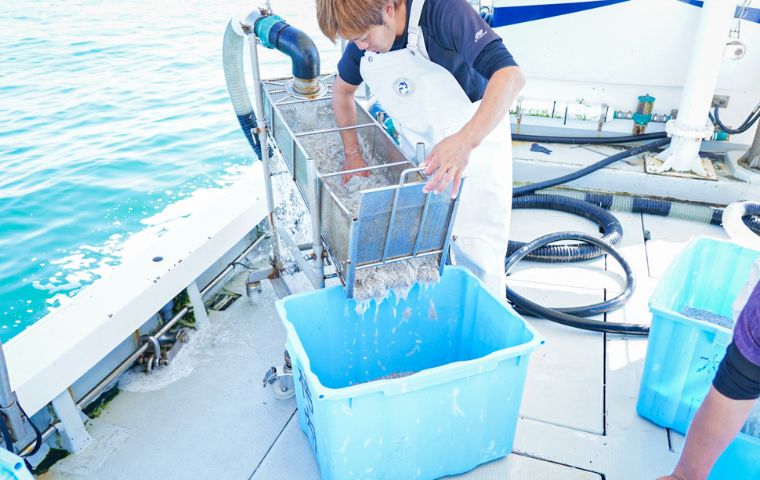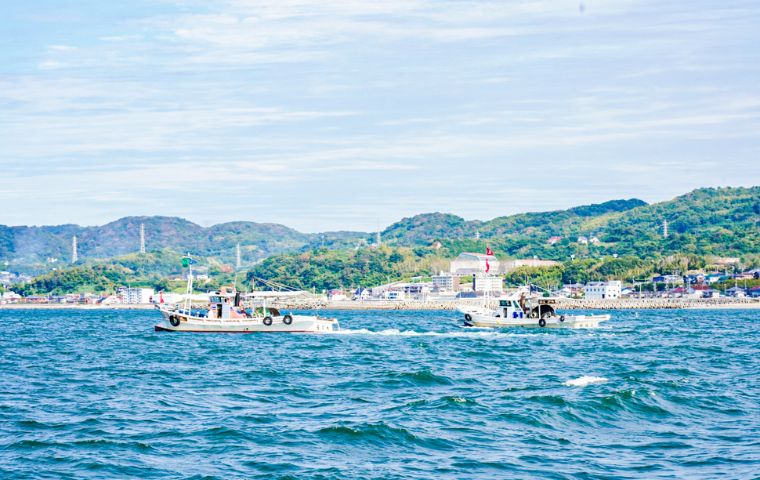 You will actually board a fishing boat and experience a method called "seine fishing," in which two boats pull a net to the surface. By getting on the boat, you can learn about the roughness of the sea, the strength and cooperation of the fishermen, and how the fish you usually eat is delivered to you, while listening to the fishermen's thoughts. The shirasu (baby sardines) that were lifted out of the sea were clear and taut, and their freshness was visibly evident. When you return to the pier after your fishing experience, you will be served with a bowl of the day's catch of baby sardines.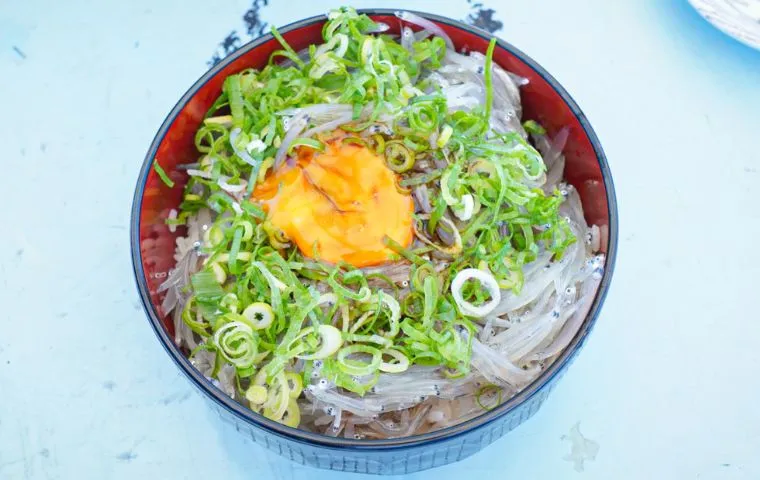 The freshly-caught raw shirasu (young sardines) on rice is firmer and fresher than the ones you usually eat. Why not enjoy the unique experience from catching to savoring such fresh seafood of Awaji Island?
Enjoy A Hearty Steak of Rare Awaji Beef (Only 150 Cows Are Put on The Market Per Year)
Ocean Terrace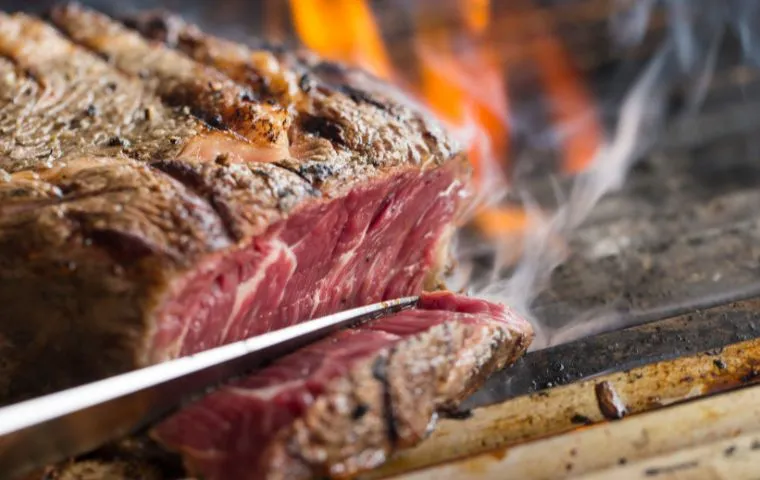 Awaji Island is famous for Awaji Beef, which originates from Tajima beef, one of Japan's leading beef brands. Awaji Beef is known as a high quality Japanese black beef with a high percentage of lean meat yet well-marbled at a good balance, which allows you to enjoy the original flavor of the meat. Only about 150 cows are shipped out each year, making it a rare and must-try food on your trip to Awaji Island.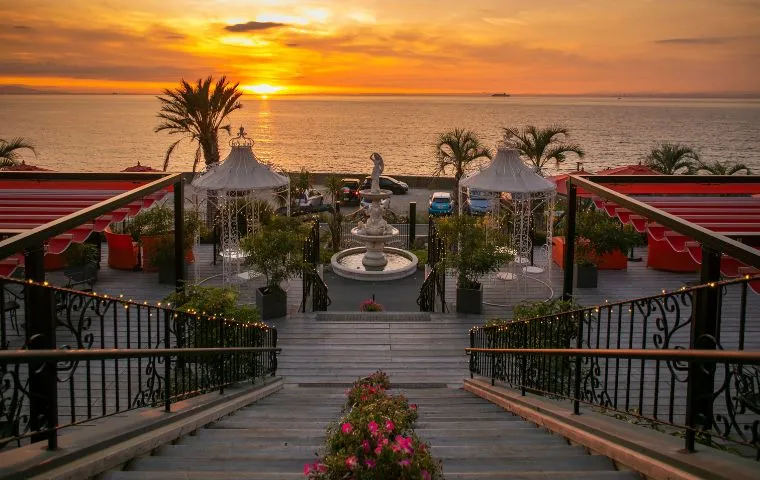 ここからThe sunset on Awaji Island is so well known that it has been selected as one of the best 100 sunsets in Japan.Ocean Terrace is a restaurant where you can dine while enjoying the spectacular view of Awaji Island.You can enjoy your meal while savoring the resort atmosphere.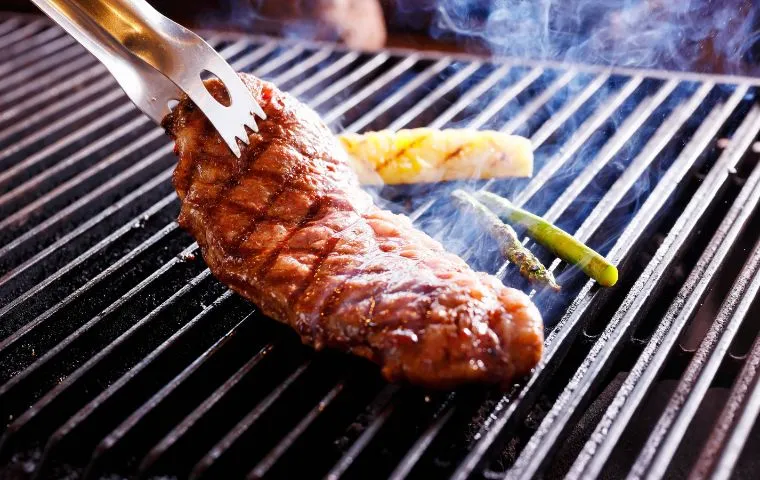 The recommended menu at Ocean Terrace is the Ocean Premium Course, which allows you to choose your favorite part and type of meat and enjoy self-roasted. This course includes an appetizer with plenty of Awaji Island vegetables, a delicious embryonic campagne with homemade butter kneaded with truffle salt as a garnish, seasonal soup, and a special ocean curry, which comes with a choice of rice, dessert, and drink. Recommended for those who want to boldly enjoy beef from Awaji Island. There are also other items on the menu that can be enjoyed casually, such as the "Top Meat Stack Gozen" and "Awaji Beef Dice Steak. We hope you will enjoy the charms of Awaji Island by savoring the spectacular view and the high quality meat that is representative of Awaji Island.
Click here for details of Ocean Terrace
Hyogo Terroir Journey: Renovated Marche featuring Awaji Island vegetables and specialty products directly from Awaji Island
Nojima Skola Skola Marche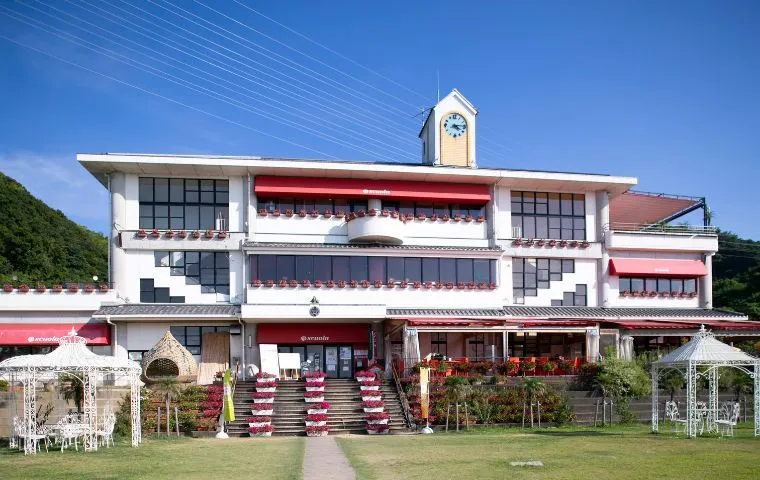 It is a complex facility where restaurants and souvenirs can be purchased in a renovated abandoned elementary school on Awaji Island. In one corner of the complex is the "Nojima Marche," a farmers' marché featuring freshly picked vegetables harvested first thing in the morning. About 250 kinds of products, including local specialties and fresh foods, are available. In particular, vegetables are purchased directly from selected local farmers and are fresh and rich in minerals. The interior also has a warm and welcoming atmosphere with a hint of an elementary school. If you are considering buying souvenirs from Awaji Island, why not stop by?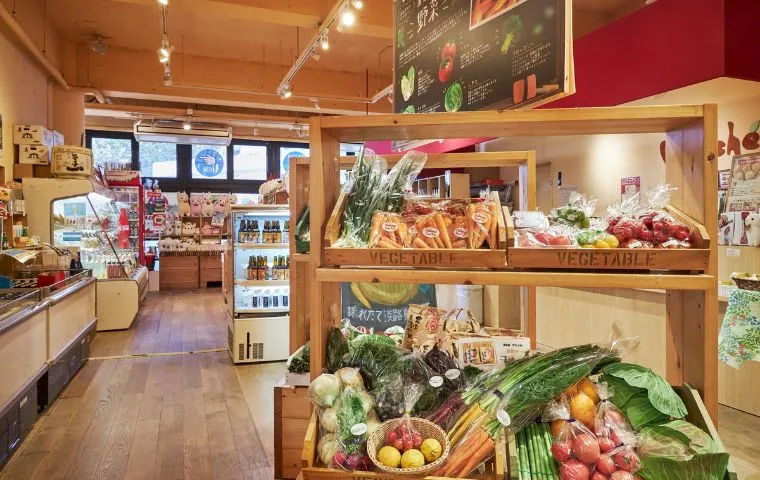 In addition, Nojima Zoo has an outdoor zoo where alpacas, which can only be seen at Nojima Scola, are kept. In addition to alpacas, there is an area where goats can walk in the air, as well as many small animals such as fluffy guinea pigs and rabbits, making it a popular sightseeing spot unique to Awaji Island.
Name
Nojima Scuola
Adress
843 Nojimahikinoura, Awaji City, Hyogo Pref. 656-1721
Website
https://www.nojima-scuola.com/
Reservations
2F Ristorante Scuola
https://www.tablecheck.com/en/shops/nojima-scuola/reserve
Tel
0799-82-1820
Operation Hours
1F Marché /Bakery: Weekdays 10:30~19:00
Sat., Sun., & Public Holidays 10:00~19:00

1F Café Scuola: Weekdays Lunch 11:00~14:00/ café 14:00~18:00
Sat., Sun., & Public Holidays breakfast 10:00~11:00
Lunch 11:00~15:00
Café 15:00~18:00

2F Ristorante Scuola: 11:30~15:30 (in by 14:00) / 18:00~21:30 (in by 19:30)

Outdoor Zoo: Weekdays 11:00~16:00
Sat., Sun. & Public Holidays 10:00~16:00 (13:00~14:00 animals in recess)

Closed: Wednesdays (Open on Public Holidays)