The Kansai region which includes six prefectures (Hyogo, Kyoto, Osaka, Nara, Wakayama, and Shiga) is one of the most popular tourism regions in Japan for both Japanese and foreigners. The region has many World Heritage Sites, attractive sightseeing spots, delectable local cuisines, world-famous theme parks, traditional arts and much, much more!
Hyogo, Osaka and Kyoto which are all adjacent to each other are easily traveled in one trip. Here are the best places to visit in Hyogo prefecture.
Kobe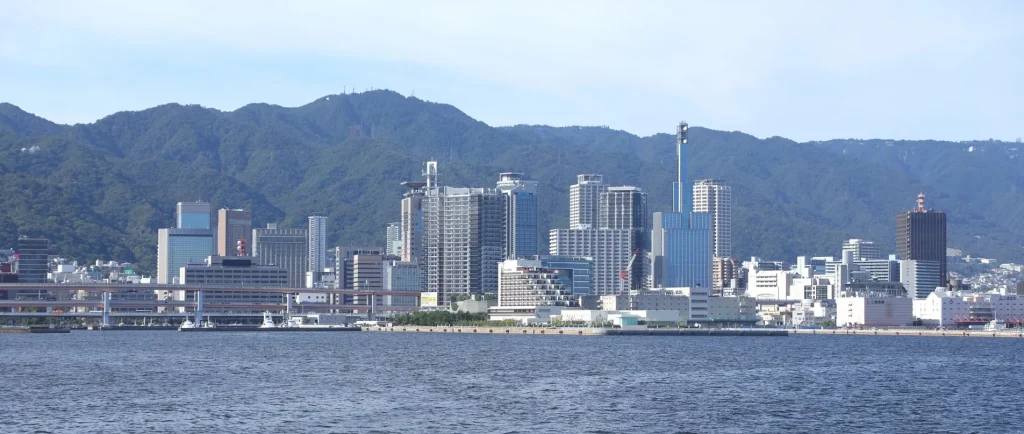 This beautiful port city with surrounding mountains is probably most famous for its namesake beef, Kobe beef. It is also known for its cosmopolitan atmosphere due to influences by the western culture after opening up of its port to the world in 1868. The city is easily accessible from Osaka in 20 min. by train.
Nunobiki Waterfalls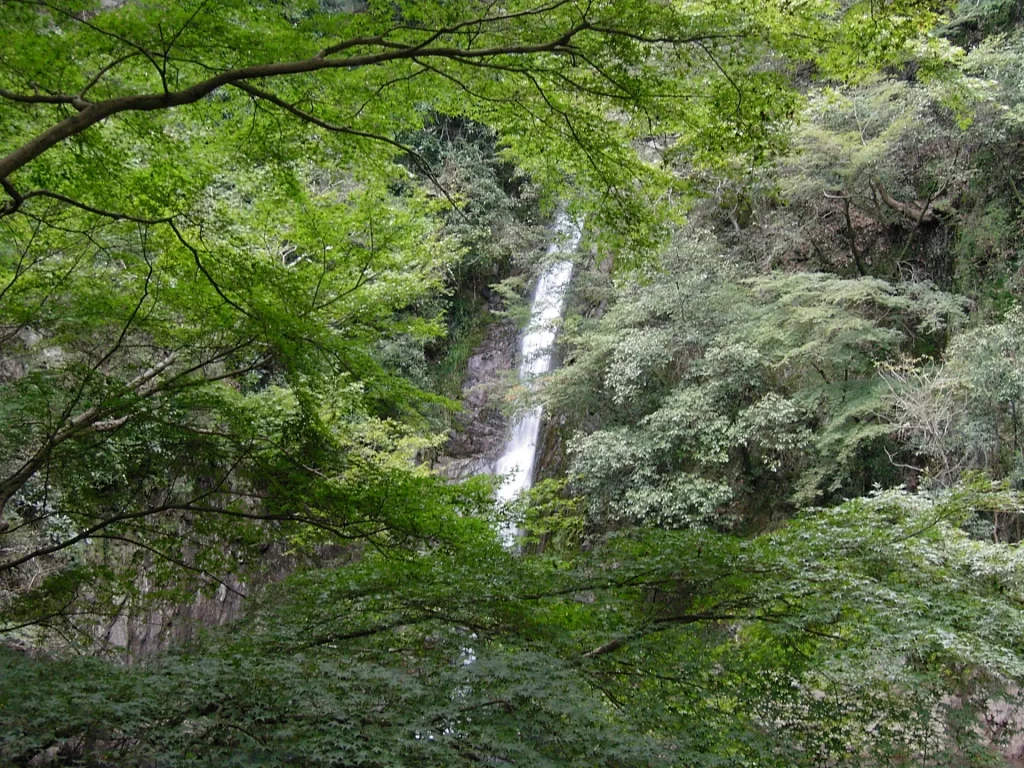 Kobe has many attractions and offers beautiful hiking and waterfalls, perfect for nature lovers. One of the waterfalls, Nunobiki Waterfalls consisting of four waterfalls, is behind Shin-Kobe Station (a station for Shinkansenbullet train). Nunobiki Waterfalls are selected as one of Top 100 Waterfalls in Japan.
Takenaka Carpentry Tools Museum
Another unique place to visit is Takenaka Carpentry Tools Museum. It is the only museum specializing carpentry tools in Japan. In addition to roughly 1000 tools on show, you can enjoy Japanese master craftsmanship by viewing a frame work of a tea room as well as replica pillars and architectural joints of the main Toshodaiji Temple hall established in 759 in Nara, an ancient capital of Japan.
Himeji Castle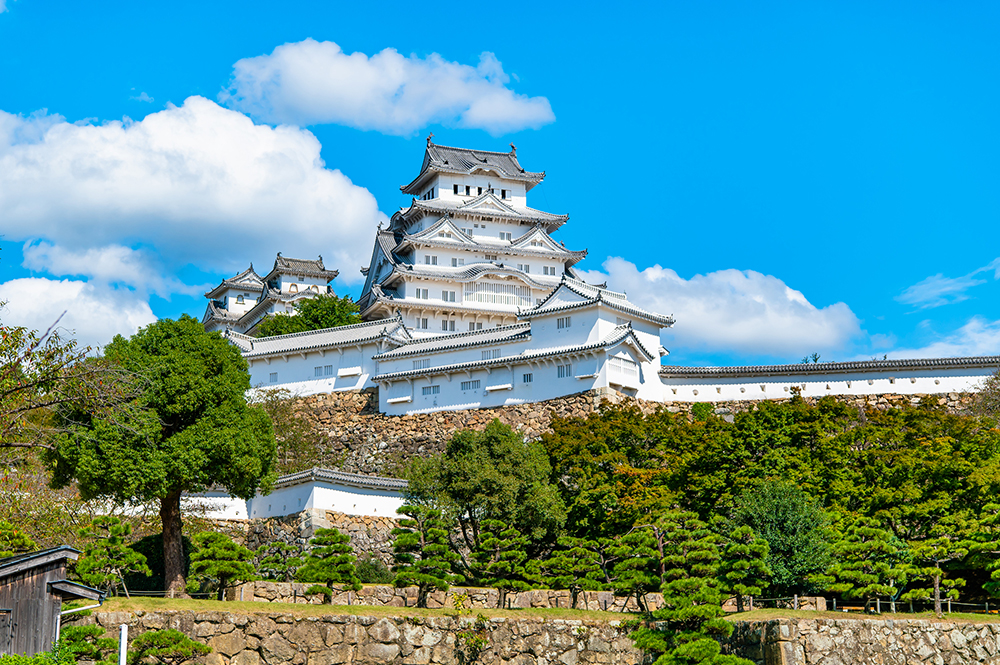 Himeji Castle, a World Heritage Site, is also called Shirasagi (white heron) castle because it looks like a beautiful white heron spreading its wings. These white walls of this castle against the blue sky will be one of the best scenes that you will encounter in Japan! 400 years after the castle was built, now you can actually see the inside the castle and imagine how samurai warriors and their lord lived.
Awaji Island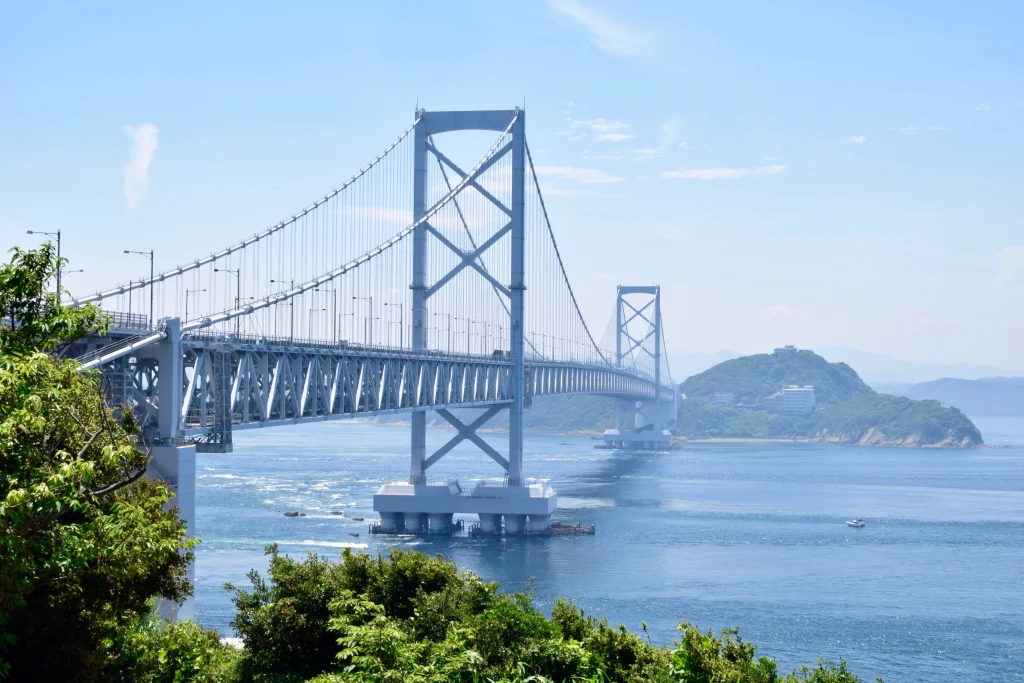 Awaji Island is said to be the first Island formed for Japan according to the ancient Japanese literature, Kojiki and Nihon Shoki. You can go to Awaji Island via the Akashi-Kaikyo Bridge, which connects Hyogo Prefecture's Tarumi Ward in Kobe to Iwaya in Awaji City. This is the longest suspension bridge in the world with an incredible length of 3,911 meters.
Awaji Island is full of historical and mystical sites and offers a wide variety of delectable local cuisine, the beautiful nature and fun attractions.
Explore Nijigen no Mori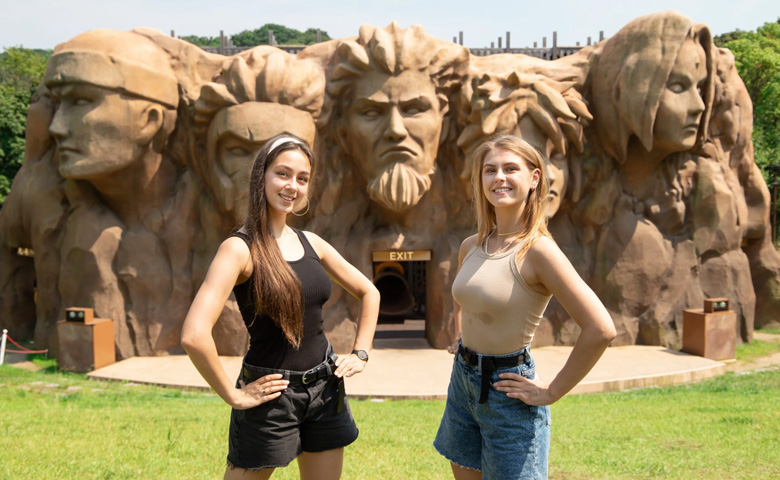 Attractions:
"Dragon Quest Island Daimaou Zoma and the Island of Beginning"
"Dragon Quest Island" is an outdoor field RPG attraction, which is a fusion of real and digital world, where you can explore the world of "Dragon Quest", with your own feet as the main character of the story.
Godzilla Interception Operation-National Godzilla Awajishima Research Center
Based on the theme of the Godzilla that landed on Awaji Island, it is the world's only entertainment attraction with the world's largest life-size Godzilla where you can fully experience the power of Godzilla. You can do so by trying the Theater, Zip Line, Shooting Game, and Godzilla Museum.
Naruto & Boruto Shinobizato
"Hokage Rock" and life-size dolls of characters appearing in the anime are set up to recreate the world of Naruto and Boruto. Have fun with "Ten no Maki (Heaven Volume)" which is a 3-story maze, "Chi no Maki (Earth Volume)" which is a mission-based rally, and "Chi no Maki Gaiden (Supplementary Earth Volume)" which is a riddle with hints in the Shinobizato setting.
Explore the World of" Tadao Ando" Living with Nature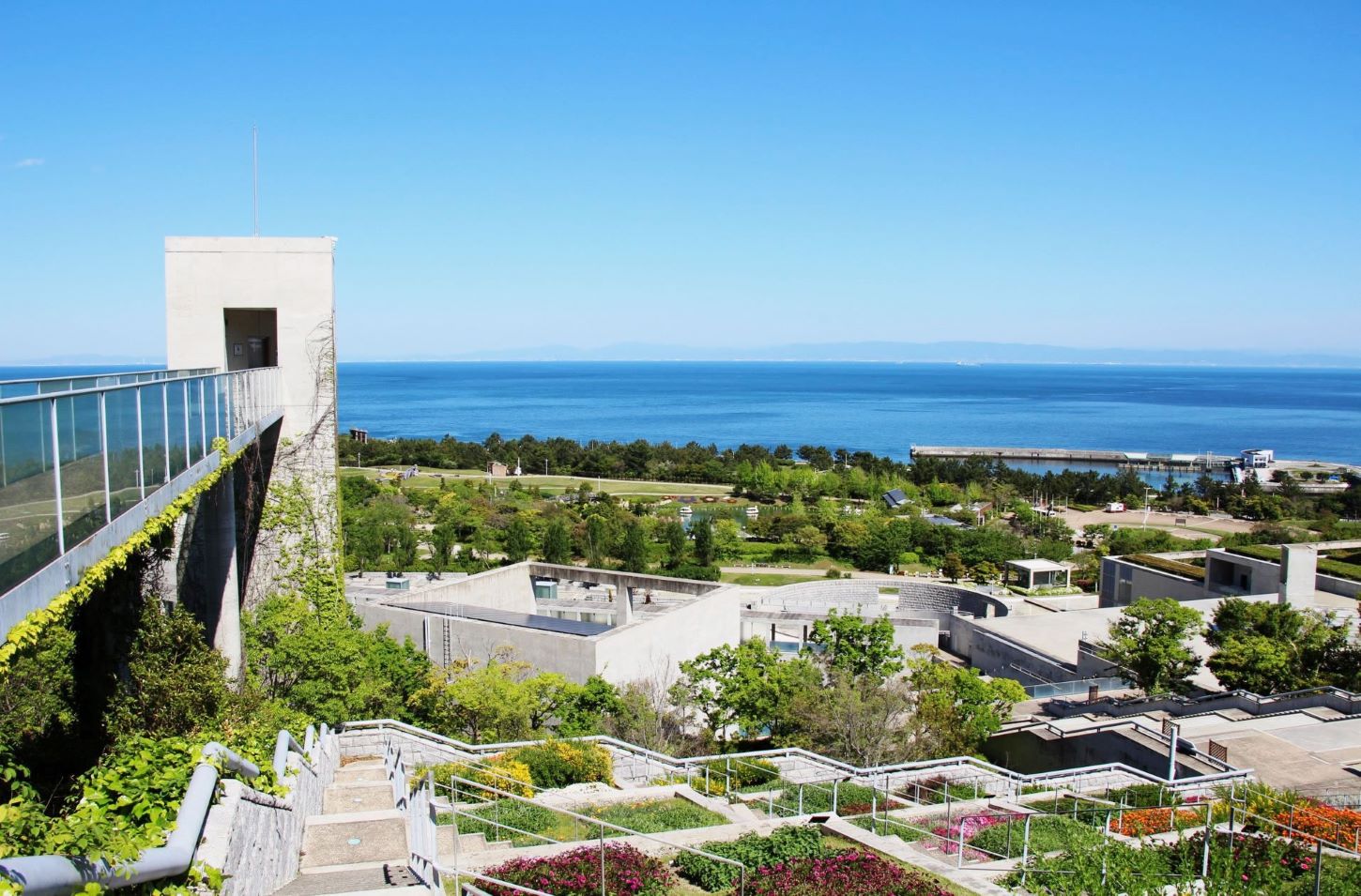 Unfortunately, the promotion of economic activity in the 1960s led to the trees in the northern part of Awaji Island to be cut down.
To counteract this, Tadao Ando, a world-known architect, set out to restore the destroyed nature. His creation, as we know now, is Awaji Yumebutai. Yumebutai is a space where one can peek into Ando's artful worldview of people, nature, and architecture.