Night falls early on Awaji Island, and stores close earlier than in the city center. Broquel is a rare bar on Awaji Island. Here you can enjoy authentic cocktails made by a bartender who has experience at a high-class hotel bar. During the daytime, the bar serves coffee and non-alcoholic drinks, and many customers use it as a café where they can take a break. From evening to night, the bar serves original cocktails made with fruit, authentic mojitos, and other drinks that you can just leave to the bartender to make. The bar offering a wide variety of drinks, from brandy to tequila, has become a popular bar with many fans even before the Chef Garden relocation. The bartender is particularly knowledgeable about Mexican liquor, so the tequila selection is especially extensive, and the bar is open all day long, so of course it is also recommended for those who want to drink from daytime on weekends and holidays. The new bar is located on the second floor on the ocean side of Ladybird Road, which was newly established when Awaji Chef Garden by PASONA was relocated and opened on the west coast.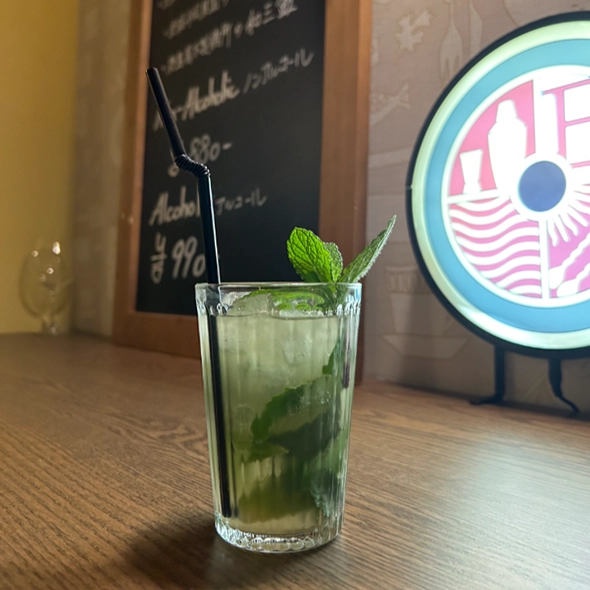 The authentic mojito is made with plenty of mint and lime, and is sweetened with wasanbon (high-quality sugar mainly produced in Tokushima and Kagawa prefectures). Non-alcoholic mojitos are also popular.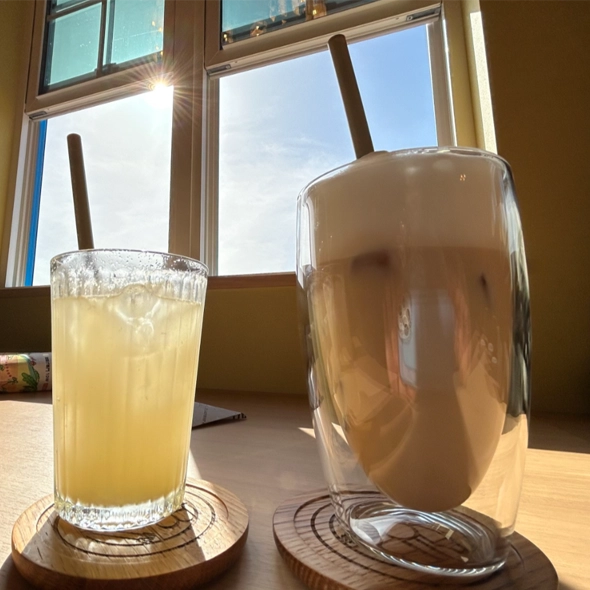 Homemade ginger ale is spicy and just right for grownups. Iced latte is with plenty of creamy milk. In addition, you can see the ocean from the window. You can enjoy a relaxing tea time while watching boats, jumping fish, and the sparkling surface of the water.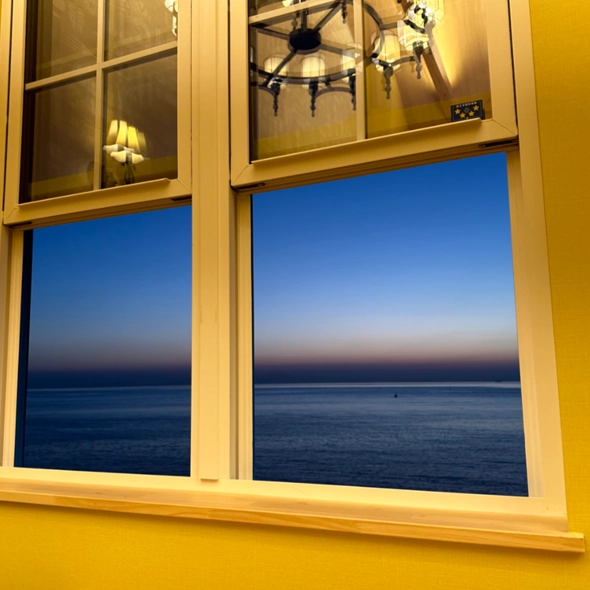 Awaji Island West Coast is a famous sunset point selected as one of the "Top 100 Sunsets in Japan". Twilight is this beautiful. Looking out at the ocean through the pop yellow window frames, you can relax and forget about a hectic everyday life.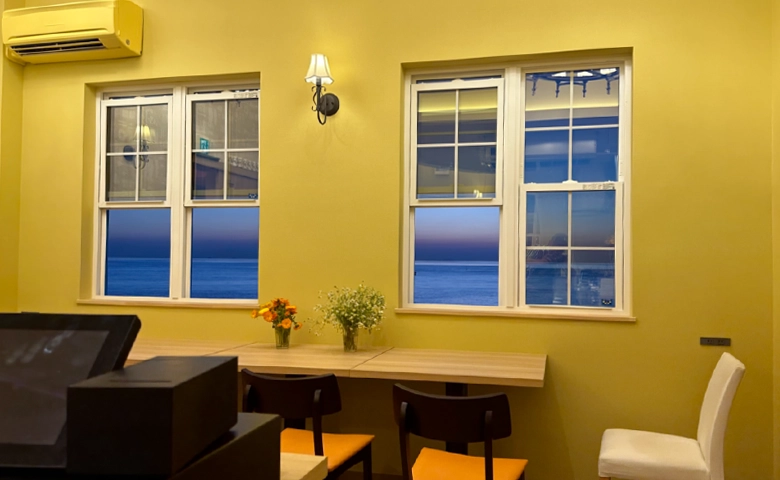 Seating is at the counter as well as at tables. You can also purchase a bottle and drink it at the seaside seating on the first floor.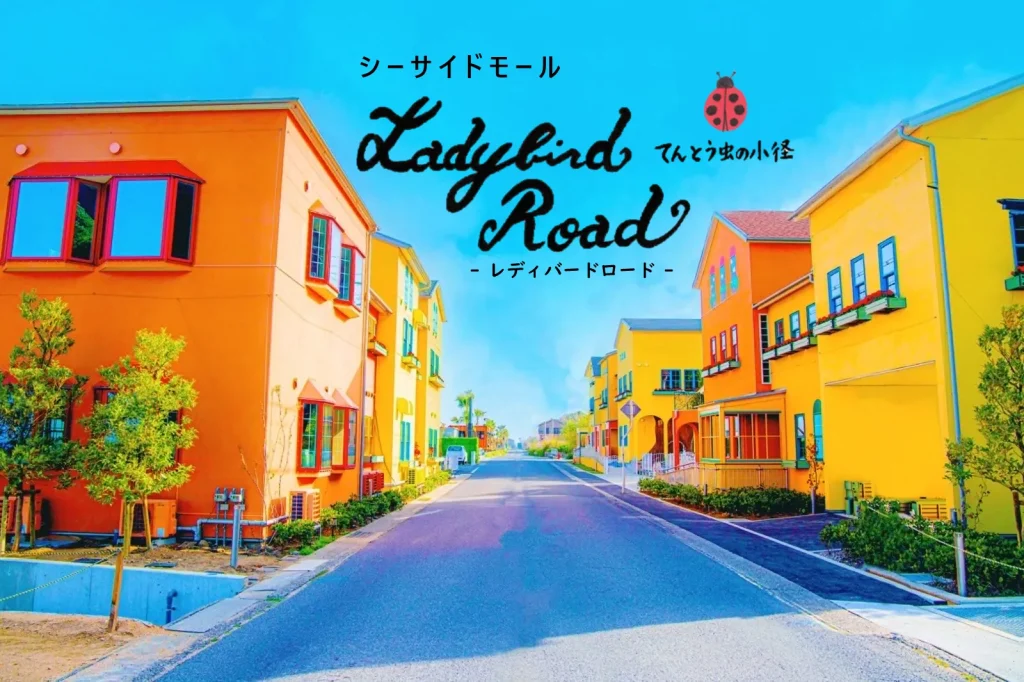 It is on the second floor of the building "L" as indicated below.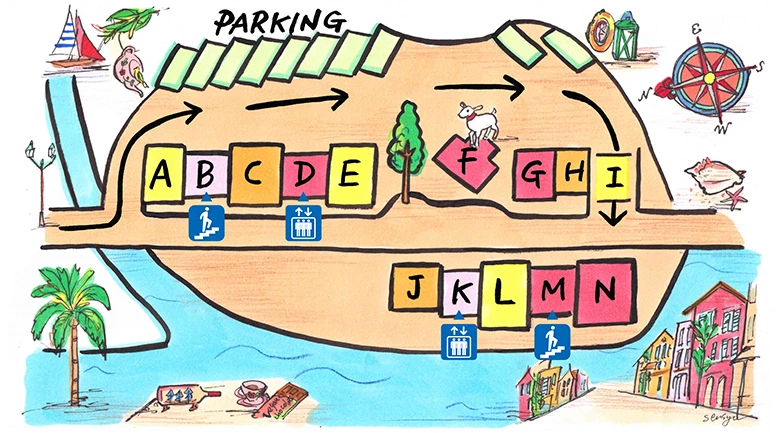 | | |
| --- | --- |
| Business hours | 11:00 – 20:00 (Could be extended if requested, but not all the time) |
| Closed | Monday |
| | |
| --- | --- |
| Name | Ladybird Road |
| Address | 95-2, Nojima Todoroki, Awaji Shi, Hyogo Ken, 656-1722 |
| Parking lot | 86 cars *Temporary parking is available nearby. |
| Operation Hours | Varies from store to store. |
| Tel | 0799-64-7530 |