Nijigen no Mori, located in Hyogo Prefectural Awajishima Park, is a theme park and plays host to many attractions featuring anime loved around the world. Among them, there is even Naruto loved so much by its anime fans around the world. Today, let's take a look at an attraction that recreates the world featured in Naruto and Naruto Shippuden, and even its sequel Boruto: Naruto Next Generations – Naruto & Boruto Shinobi-Zato.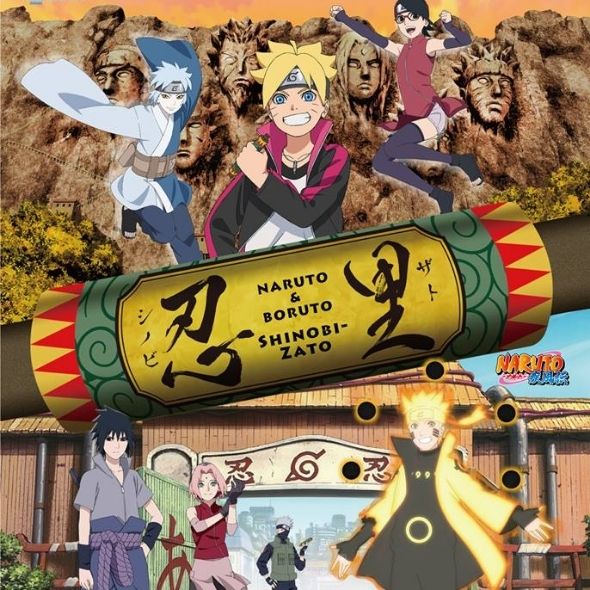 This attraction features three different courses to experience and train you as a ninja: "Chi no Maki," the earth scroll which features an athletic course and puzzle solving; "Ten no Maki," the heaven scroll which is a 3-dimensional maze featuring BORUTO; and "Chi no Maki -Gaiden-," the supplementary earth scroll which will test your puzzle-solving skills.
Ten no Maki (The Heaven Scroll)– the 3D Maze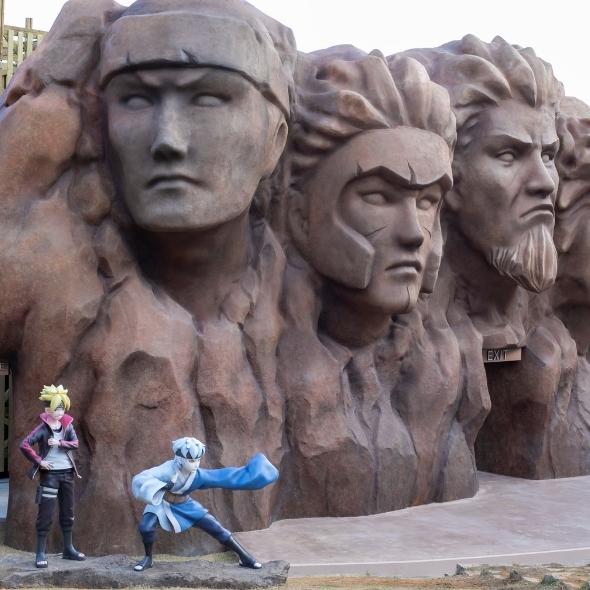 First you enter through the strikingly recreated gates of Hidden Leaf Village. After passing though that, you are greeted by Hokage Rock, a massive monument depicting the great Hokage leaders of the village up to the 5th leader, Tsunade.
Hidden behind this massive eleven-meter-tall Hokage Rock, is the three-story 3D maze attraction of Ten no Maki. This attraction gives you a choice of two courses. The first, Uzumaki Course, tests your physical strength as a ninja with steep inclines and climbing ladders. The second, Uchiha Course, tests your knowledge as a ninja with its tricks and puzzle doors. I chose the Uzumaki Course. After a nice work out going through the course and finally making it to the top, it was pretty fun to take the huge slide back down!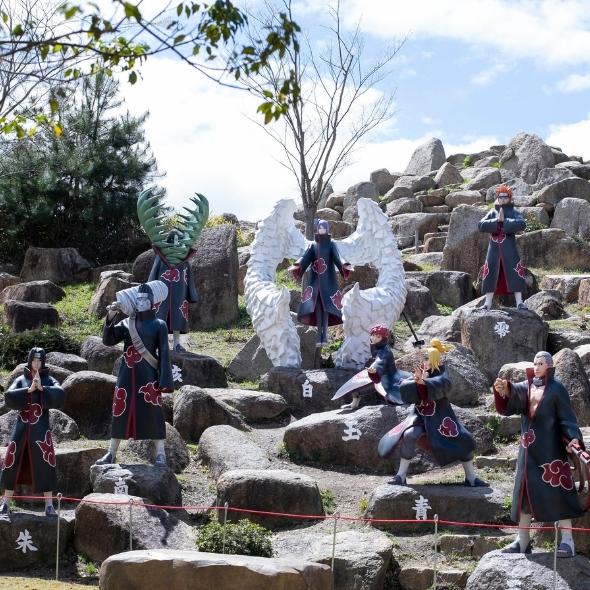 In the next attraction of Chi no Maki (The Earth Scroll), you will be given a scroll with 7 missions to clear where you will meet with the members of Akatsuki – a secretive organization of the strongest ninja – and work to seal away the chakras again by passing the test of the Senjutsu (Wizardry) training. You can really immerse yourself into the world of Naruto with fun photo spots including life-sized statues of the characters and an AR game for smart phones.
Stop by Ramen Ichiraku After Your Ninja Training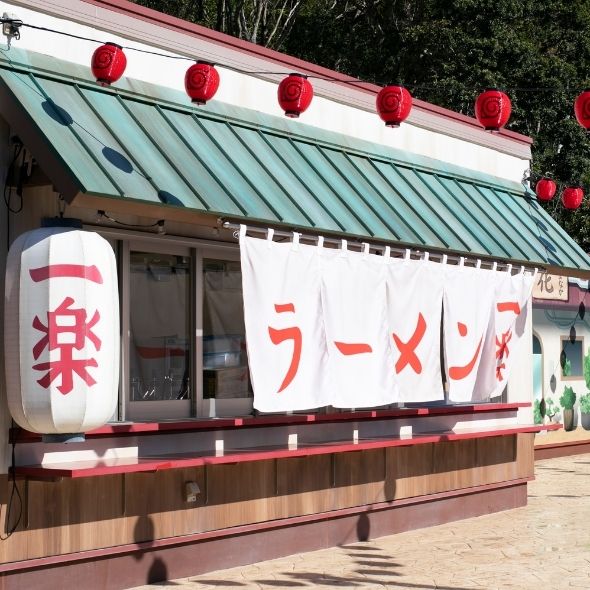 After experiencing the various attractions, why not stop by Naruto's favorite ramen shop? You can enjoy the original ramen just as Naruto did with the Ichiraku Ramen, but there is also a special Akatsuki Ramen to try.
Upon entering the Konoha Shouten shop, there are pinback buttons with your favorite characters, among other exclusive items, available as the perfect souvenir of your time training at the Village Hidden in the Leaves.
Aside from this recreation of the world of Naruto, there is also a large park area to enjoy, with many people coming to play with their dogs or have a picnic as well – the perfect place to spend an entire day being active or relaxing.
Click here for details of NIJIGEN NO MORI
Want to Extend Your Training? Enjoy a Night Glamping at Grand Chariot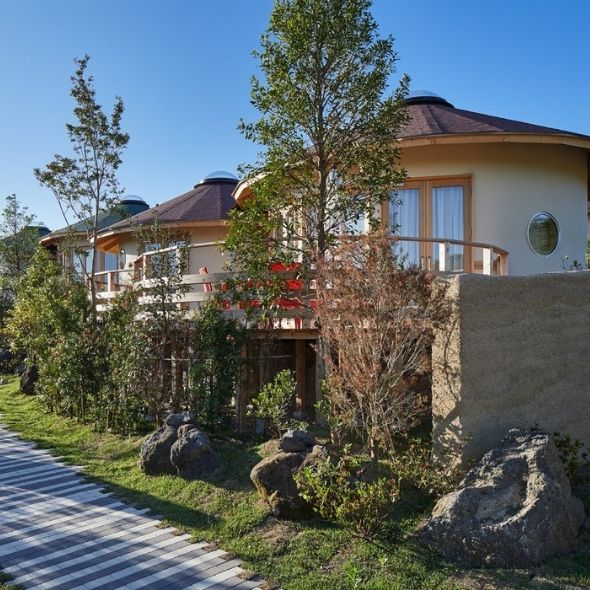 Located at the 135th meridian east, GRAND CHARIOT is at what is considered to be a power spot. This luxurious glamping facility located further back in Hyogo Prefectural Awajishima Park, has a Naruto-themed character room, complete with themed interior, amenities, and a welcome present of fresh fruits and Naruto goods. There are also Hello Kitty, Dragon Quest, and Crayon Shin-chan themed character rooms, but without a doubt the Naruto room is the most popular!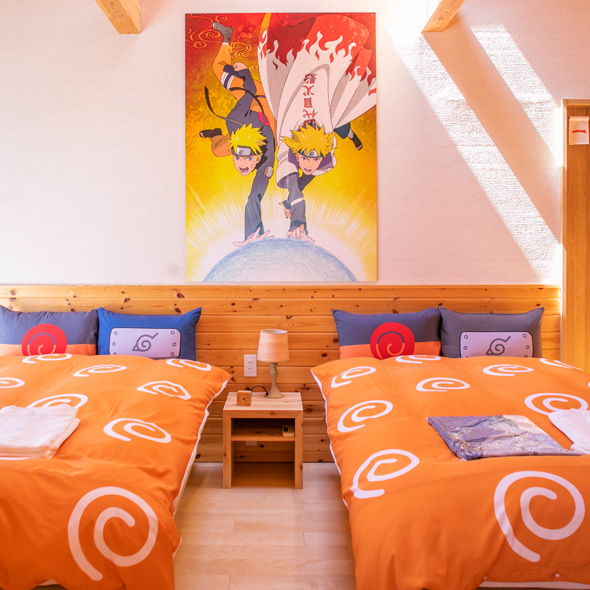 For those who want to experience the world of Naruto even in their dreams, this character room is the perfect place to spend your HH (Hokage Holiday).
GRAND CHARIOT is a luxury glamping facility that has even been chosen as one of the "Top-class Hotel You Must Stay At Least Once" by Rakuten Travel. All guest rooms are individually separated cocoon houses for maximum privacy. For our character rooms and rooms that can be enjoyed with pets, we recommend making reservations well in advance.
Click here for details of GRAND CHARIOT