Special Yoga Retreat with Ken Harakuma, Japan's Ashtanga Yoga Expert: Online Participation Is Welcomed
Introducing World Yoga
Well-being encompasses mental, physical, and social health. It is not just a transient feeling of joy or happiness; it is about sustaining continuous fulfillment and happiness.
Welcome to a transformative retreat with Ken Harakuma, a leading Ashtanga yoga teacher from Japan. Experience the art of yoga amidst the breathtaking beauty of Awaji Island at Zenbo Seinei. Let's expand the circle of Well-being globally and spread well-being globally.
Activities
Basic Hatha Yoga (60 min.)
A yoga session to improve posture and alleviate daily stress.
Healing & Relaxation Yoga (45 min.)
Relaxing yoga postures for a restful sleep. Conclude with meditation to ease the body and mind.
Intensive Yoga Breathing Exercise (45 min.)
Alternate nostril breathing designed to balance the autonomic nervous system, promoting self-affirmation.
Morning Flow Yoga (45 min.)
Morning yoga that strengthens legs and hips. This session cultivates flexibility and ends with calming poses for body and mind.
Instructor
Ken Harakuma: A prominent figure promoting Ashtanga Yoga in Japan, founder of YogaFesta, the nation's largest yoga event.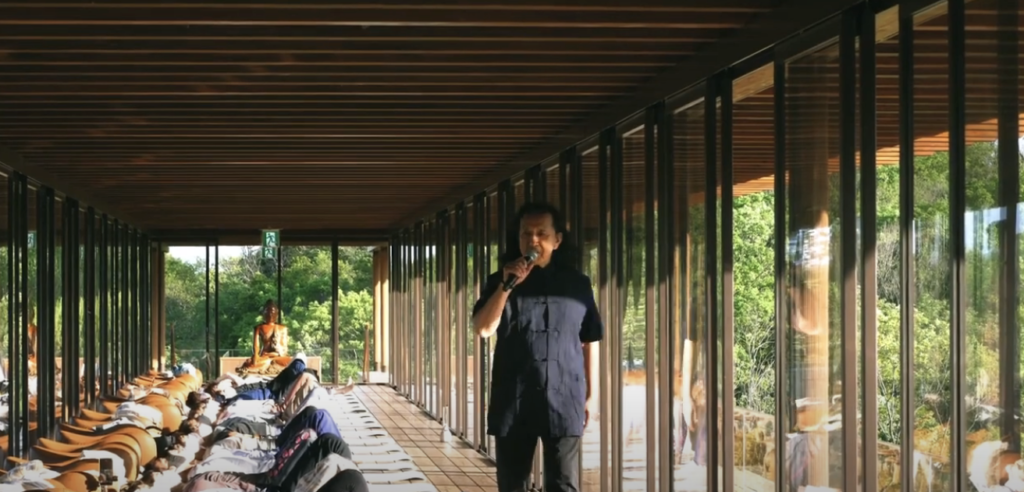 Schedule (JST)
Day 1
4:00 PM Check-in & Welcome drink
4:30 PM Basic Hatha Yoga (60 min.)
6:00 PM Dinner: Zen Buddhist Cuisine
8:00 PM Healing & Relaxation Yoga (45 min.)
15 minutes break
9:00 PM Intensive Yoga Breathing (45 min.)
10:00 PM Free time
Day 2
6:30 AM Wake up
6:45 AM Morning service
7:30 AM Morning Flow Yoga (45 min.)
8:30 AM Breakfast (Zen cuisine)
10:00 AM Check out
Zen Cuisine
Enjoy Zen cuisine, crafted from Awaji Island's natural surroundings, without animal products, sugar, oil, dairy, or flour.
Check out more about Zen Cuisine here.
About Zenbo Seinei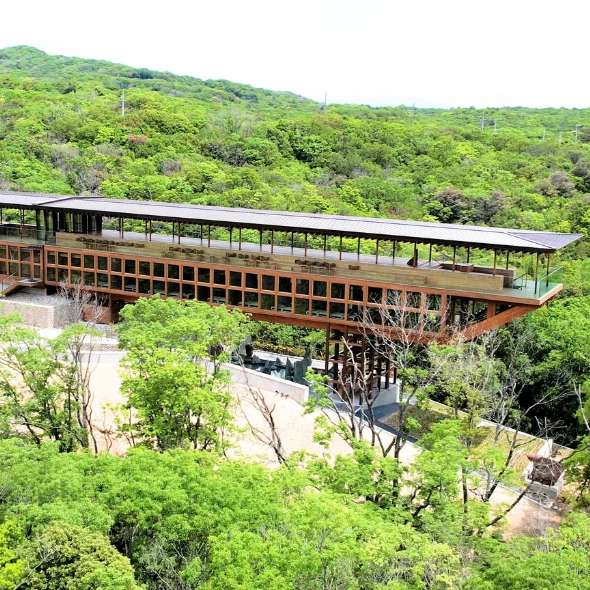 Zenbo Seinei, envisioned by renowned architect Shigeru Ban, is ideal for yoga, meditation, and rejuvenation. With its eco-conscious design using Japanese Cedarwood, the 100-meter deck offers a stunning view of Awaji Island. It is a prime spot for meditation, experiencing Zen Cuisine, and embracing the island's natural beauty.
Rooms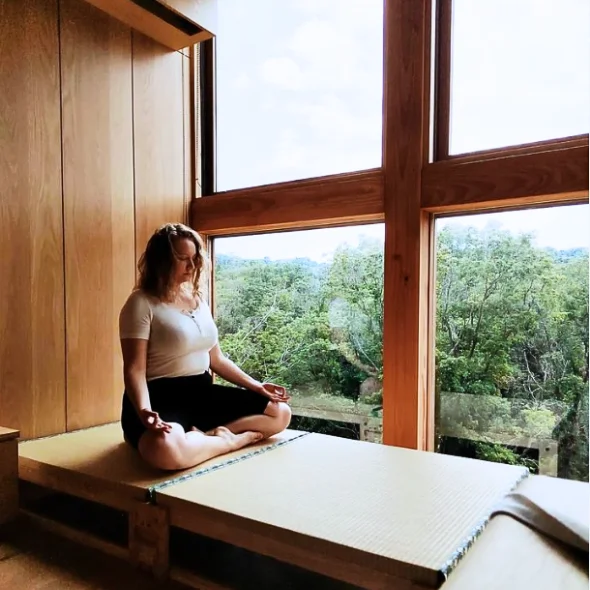 The main point is the wooden architecture in harmony with nature, providing a tranquil space for self-reflection.
Details
Dates: November 11-12
Fee: ¥55,000 (tax included)/ Online participation on November 11 from 4:30 p.m. (JST) is FREE.
CHECK-IN: 16:00 / CHECK-OUT: 11:00 (JST)
Participants: 23
Attire: Please wear comfortable, movable clothing. Loungewear and bathrobes are not provided.
Included: Accommodation, Zen meals, activities, and amenities
Note:
-Shower facilities provided.
-Children are not allowed for quiet reflection.
-Please inform in advance of allergies or dislikes in meals.
Where to Register for Online Participation or Reservation
Online participation is FREE. Check the registration link on the website here. 
Cancellation Policy
The day before: 50% fee
Day of the check-in: 100% fee
Cancellation without notice: 100% fee
*In the case of organizer-led cancellations. an alternative date or full refund will be arranged.
*Please note that we are not responsible for accidents or illnesses during the retreat.