Celebrating the 70-year legacy of the iconic Japanese film "Godzilla", GRAND CHARIOT Hokutoshichisei 135° on Awaji Island presents the Godzilla Collaboration Room "Monster Land" starting the 1st of December this year. The exclusive room is adorned with interior decorations and tapestries depicting various eras of Godzilla and its legendary monsters.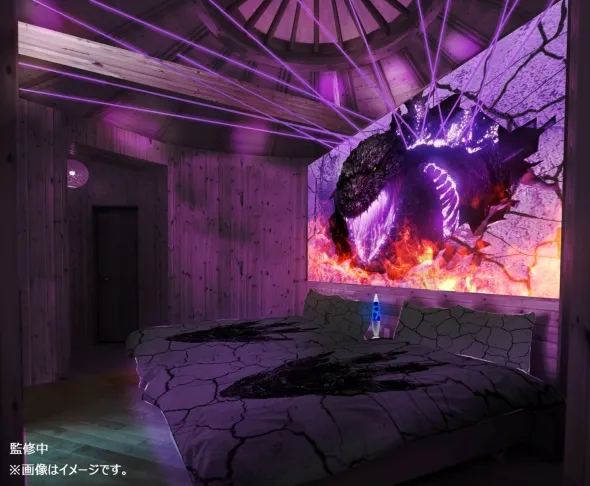 Through special windows, guests will have the opportunity to encounter life-sized sections of Godzilla's body. The decorations are specially treated to change their appearance when illuminated by light, so guests can enjoy different atmospheres during the day and at night.
Unique Benefits of GRAND CHARIOT's Godzilla Collaboration Room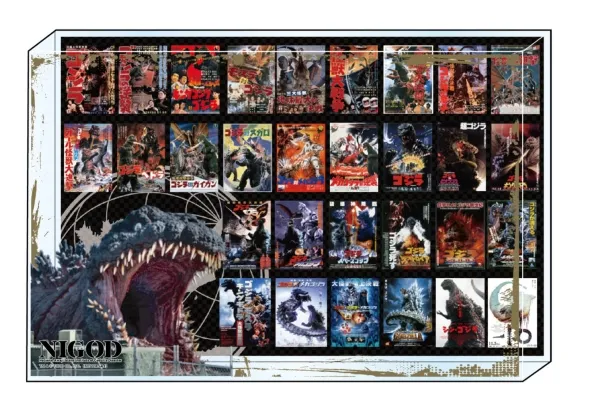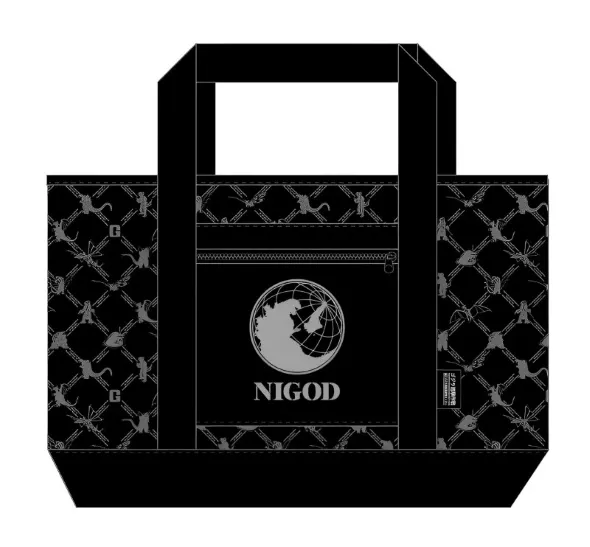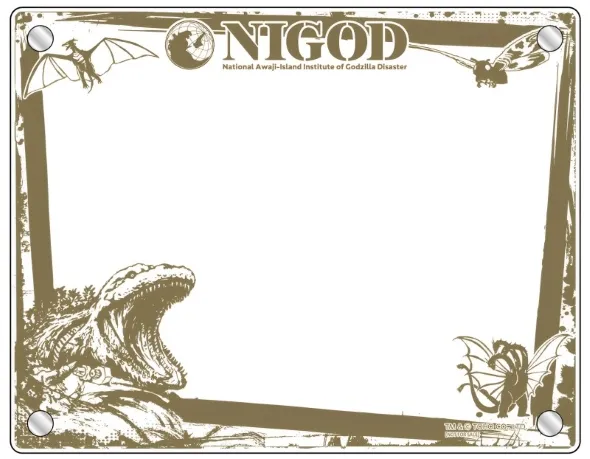 The Godzilla Collaboration Room offers unique benefits, including original acrylic blocks and stylish carry-on bags. Furthermore, admission tickets to "Operation Godzilla Intercept" from anime theme park Nijigen no Mori will also be provided. There will also be a special mission that can only be attempted by guests staying in the room. Those who complete the mission will receive a photo frame. Additionally, the room's mini bar features original champagne, local beer, and soft drinks at free of charge.
Godzilla Collaboration Room Details
Opening date: December 1, 2023 (Friday)
Maximum number of guests: Up to 3 people
Price: Starting from 56,063 yen per person based on 3 persons per room (dinner, breakfast, tax, and service charge included) *A price varies based on a day of a week.
Make a reservation here.
About GRAND CHARIOT Hokutoshichisei 135°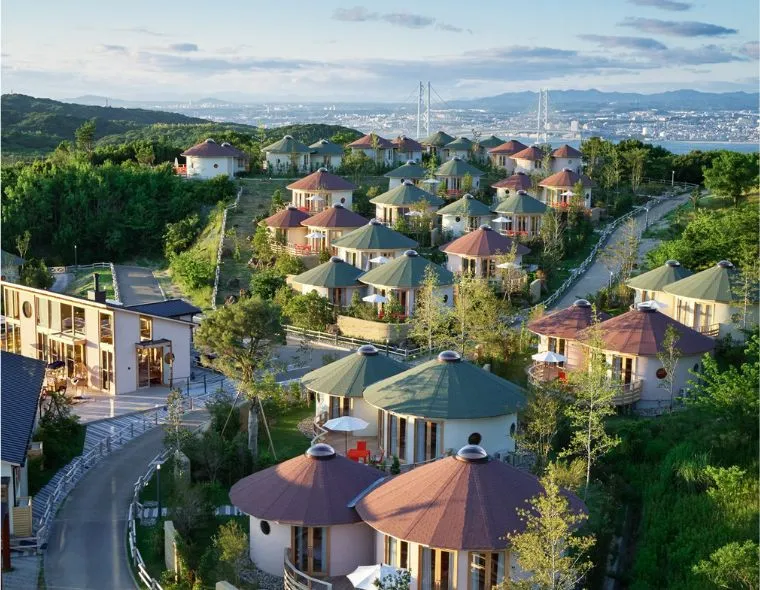 Situated on top of the Anime Theme Park Nijigen no Mori on Awaji Island, this luxurious glamping facility offers panoramic views encompassing the Akashi Kaikyo Straits, the Akashi Kaikyo Bridge, and the city of Kobe. Chef Hal Yamashita ensures delectable meals crafted from the finest Awaji Island ingredients. Guest rooms feature 5-meter-high skylights and cypress baths. Its excellence has been acknowledged, being selected as a "Top Quality Inn" by Rakuten Travel, an honor bestowed upon only about 0.3% of all listed hotels and inns.
Click here to learn more about GRAND CHARIOT on Awaji Island.