Immerse yourself in the enchanting melodies of an elegant musical performance resonating with the timeless atmosphere of the 20th century. The captivating rhythm of this musical piece is both deeply touching and exhilarating, creating an exquisite combination to excite the viewers.
Performance Outline
Portraying the character of Cole Porter who has created numerous renowned melodies, is Mr. Masayuki Kondo. He is renowned for his overwhelming vocal prowess and expressive capabilities, having recently taken the lead role in other key musical stages.
The members affiliated with the Pasona Group on Awaji Island will portray the individuals who supported Cole Porter, including his wife Linda Lee Thomas, who remained with him amidst difficulties. This performance will be delivered with live musical accompaniment by the members of "Music Island", creating an elegant musical experience.
Musical Direction
Directed by Tamae Sha, a professional with a diverse background in theater and dance. She has pursued studies in New York and throughout her career, she excelled in choreography for esteemed productions, films, and television shows. With multiple accolades like the Art Encouragement New Artist Award and the Yomiuri Theatre Grand Prize, she is acclaimed for her elegant musical choreography and direction.
Date and Time
December 15 (Fri) – 17 (Sun), 2023
December 23(Sat) – December 25, (Mon), 2023
January 13 (Sat), 14 (Sun), 20 (Sat), 21 (Sun), 2024
Doors open at 1:30 p.m., a musical begins at 2:00 p.m.
Admission: 3,500 yen (tax included) (All seats are on a first-come-first served basis. 190 seats available)
Venue: Awaji Island Naminoritei Theater, 70 Nojima-okawa, Awaji City, Hyogo Pref. 656-1723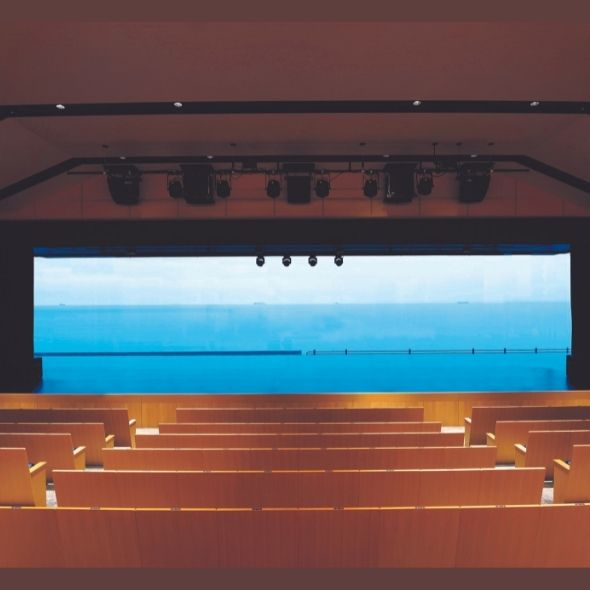 Reservations