Regional revitalization is a crucial process aimed at reinvigorating local economies, communities, and environments. Highly related to the Sustainable Development Goals (SDGs) established by the United Nations, it entails comprehensive efforts to address economic, social, and environmental challenges faced by specific regions. In this article, we will delve into the significance of regional revitalization and examine how Awaji Island is actively addressing this issue and shaping a more promising future for society.
SDGs and Regional Revitalization
The pursuit of regional revitalization has a positive impact on society, aligning with the objectives set forth by the SDGs. By promoting sustainable development and addressing social, economic, and environmental challenges, regional revitalization generates a multitude of benefits for the local community and beyond. Regional revitalization also fosters economic growth and job creation which is highly related to "Decent Work and Economic Growth" of SDG 8. By investing in infrastructure, attracting businesses, and developing industries, regions can stimulate their economies, leading to increased employment opportunities and enhanced standards of living.
Awaji Island's Efforts Towards Regional Revitalization
Awaji Island, situated in the eastern part of the Seto Inland Sea, is the largest island in Japan's Inland Sea. Despite its relatively small size, Awaji Island is rich in natural beauty, historical significance, and cultural heritage. The island is renowned for its stunning landscapes, including lush greenery, captivating coastline, and breathtaking sunsets. In recent years, the island has embraced regional revitalization by undertaking various initiatives to revitalize its economy, attract visitors, and ensure the region's long-term sustainability. The island's efforts have resulted in the establishment of several remarkable facilities and events that serve as catalysts for growth.
Nojima Scuola: Revitalizing an Old School into a Gem of Tourism on Awaji Island
Nojima Scuola is a unique renovation project of a former elementary school that has become a beloved destination for locals, evoking a nostalgic atmosphere reminiscent of childhood. The converted complex houses a variety of establishments, including a bustling market, a delightful bakery, a cozy café, an authentic Italian restaurant, and a charming BBQ terrace. Adding to the charm of Nojima Scuola is the presence of "Nojima Zoo," where visitors can delight in meeting adorable animals within the schoolyard.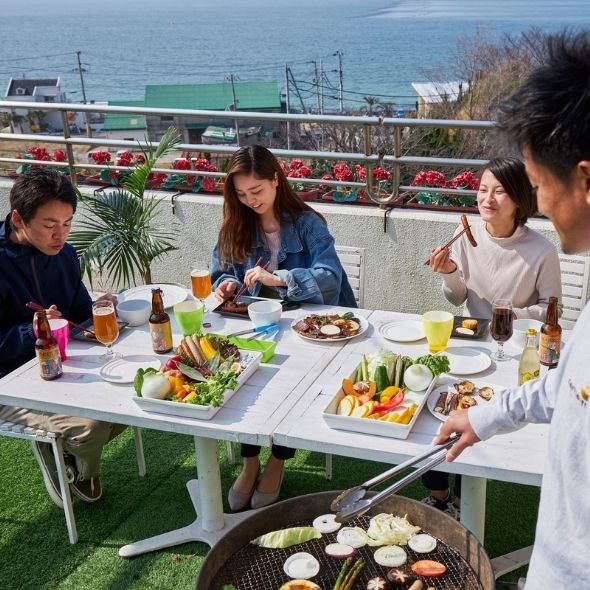 The Nojima BBQ Terrace is a must-visit destination for barbecue enthusiasts as this delightful spot offers a picturesque setting with panoramic views of the sea. Families seeking a memorable outing and pet owners planning to travel with their furry companions will find the Nojima BBQ Terrace particularly appealing, as it warmly welcomes both children and dogs. Moreover, Cafe Scuola, located on the first floor of Nojima Scuola offers a freshly picked vegetable salad buffet. Served alongside the main course during lunchtime, this buffet experience is known for its remarkable variety and abundance of seasonal vegetables.
Name
Nojima Scuola
Adress
843 Nojimahikinoura, Awaji City, Hyogo Pref. 656-1721
Website
https://www.nojima-scuola.com/
Reservations
2F Ristorante Scuola
https://www.tablecheck.com/en/shops/nojima-scuola/reserve
Tel
0799-82-1820
Operation Hours
1F Marché /Bakery: Weekdays 10:30~19:00
Sat., Sun., & Public Holidays 10:00~19:00

1F Café Scuola: Weekdays Lunch 11:00~14:00/ café 14:00~18:00
Sat., Sun., & Public Holidays breakfast 10:00~11:00
Lunch 11:00~15:00
Café 15:00~18:00

2F Ristorante Scuola: 11:30~15:30 (in by 14:00) / 18:00~21:30 (in by 19:30)

Outdoor Zoo: Weekdays 11:00~16:00
Sat., Sun. & Public Holidays 10:00~16:00 (13:00~14:00 animals in recess)

Closed: Wednesdays (Open on Public Holidays)
Click here for details of Nojima Scuola
SEIKAIHA: Extraordinary Talent, Mesmerizing Performances, and Culinary Delights on Awaji Island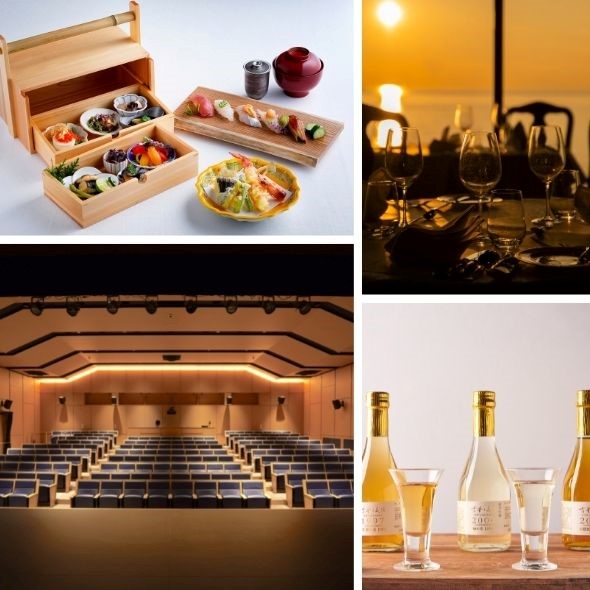 SEIKAIHA is a huge catalyst for a positive change of regional revitalization on Awaji Island, playing a vital role in driving economic growth and creating employment opportunities. SEIKAIHA offers spaces where visitors can enjoy performances by renowned artists and dine Japanese cuisine and Western-style dishes with a Japanese touch. By providing a platform for performers and artists to showcase their talents, SEIKAIHA attracts a diverse range of outstanding artists to Awaji Island. The facility houses restaurants that cater to different tastes and preferences. With a focus on both traditional Japanese cuisine and high-end Western delicacies, the facility provides a culinary experience that appeals to a wide array of visitors.
This influx of talent not only enriches the cultural fabric of the region but also generates employment opportunities for local artists, performers, and restaurant staff. The facility serves as a hub for collaboration and artistic expression through performances and gourmet, fostering an ecosystem where talent can thrive and contribute to the local economy.
Click here for details of SEIKAIHA
Nijigen no Mori: Awaji Island's Extraordinary Anime Park
Nijigen no Mori is a popular entertainment complex on Awaji Island that showcases the rich world of Japanese anime. The theme park features various immersive anime experiences and serves as a hub for anime enthusiasts and fans of Japanese pop culture. Nijigen no Mori attracts a diverse range of visitors, including domestic and international tourists. With its unique attractions and captivating experiences, Nijigen no Mori allows visitors to indulge in their favorite franchises.
Click here for details of NIJIGEN NO MORI
Awaji Island's Inventive Initiatives Towards Regional Revitalization
Awaji Island's commitment to regional revitalization extends beyond the development of facilities and encompasses educational initiatives and community events. These efforts showcase the island's dedication to fostering a vibrant and sustainable society.
One notable event that reflects Awaji Island's dedication to promoting a healthy society is The Undokai World Cup, a sports festival that welcomes participation from individuals of all backgrounds. This inclusive event aims to share Japan's sports culture with the world while emphasizing the importance of maintaining good health. The Undokai World Cup provides an opportunity for people to engage in friendly competition and celebrate the joy of sports. By organizing this festival, Awaji Island not only promotes physical well-being but also highlights the importance of community engagement and cultural exchange.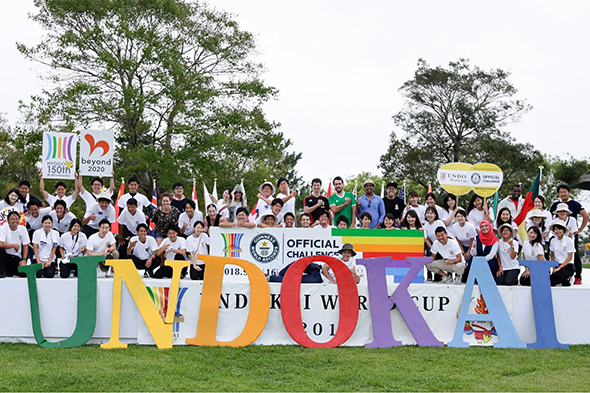 In the realm of education, Awaji Island is making significant strides through the Awaji Youth Federation. This initiative focuses on nurturing young leaders from all over the world while contributing to regional revitalization efforts. The program involves the establishment of a dedicated facility in an isolated area of the island. Selected participants engage in a comprehensive one-year program that combines training, working, and community engagement. Awaji Youth Federation brings together a diverse group of individuals who work on projects aimed at addressing regional challenges and promoting sustainable development on the island.
Awaji Island's commitment to regional revitalization serves as an inspiration to other regions worldwide. By leveraging its unique assets, embracing innovative approaches, and repurposing existing infrastructure, Awaji has successfully revitalized its local economy, attracted visitors, and fostered a sense of community. The island's efforts align with the SDGs, contributing to sustainable development, economic growth, social inclusivity, and environmental conservation. As regional revitalization continues to gain momentum, Awaji Island stands as an example of how local communities can drive sustainable development, leaving a positive impact on both present and future generations.