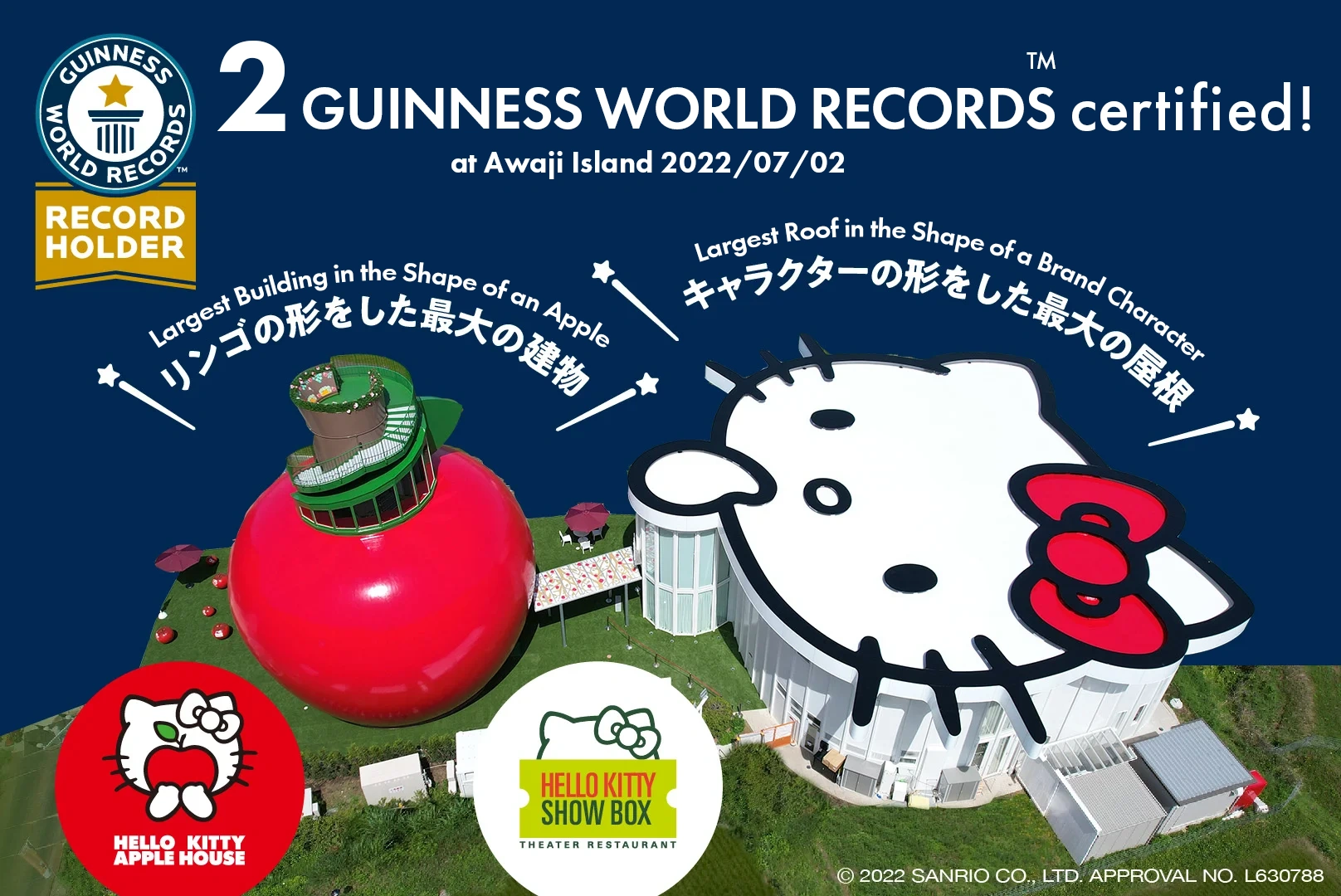 On Saturday, July 2nd, 2022, HELLO KITTY SHOW BOX and HELLO KITTY APPLE HOUSE on the west coast of Awaji Island were awarded 2 Guinness World Records™. Now visitors can visit both the "Largest Building in the Shape of an Apple" and the "Largest Roof in the Shape of a Character"!


Bursting with "Kawaii"! HELLO KITTY APPLE LAND is the New Symbol of Awaji Island!
"Hello Kitty on the Hill" on the west coast of Awaji Island has been reborn even cuter and more fun! The 15-meter tall Hello Kitty Apple House is the largest apple-shaped building in the world, filled with "kawaii" (cute) surprises!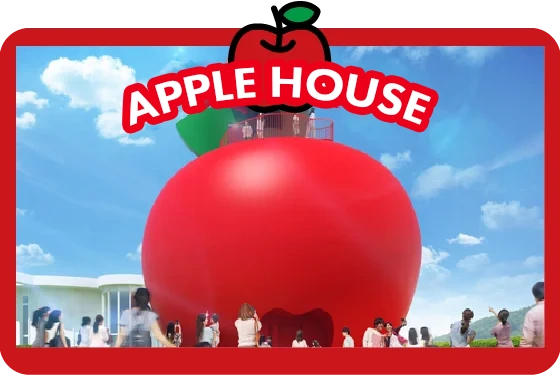 Dive into the Dream World of Hello Kitty at the Apple-Shaped Theater!
Inside Hello Kitty's Apple House is a powerful 360° theater.
Enjoy watching Hello Kitty prepare for her show at "Hello Kitty Show Box" and enjoy a dream world filled with Hello Kitty's favorite things!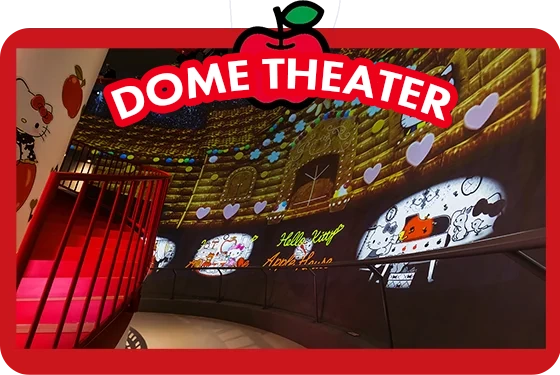 Surprise! Find Hello Kitty from the Apple Viewing Deck!
The Hello Kitty apple viewing deck has a cute, garden-themed photo spot! Enjoy the view of the Harimanada Sea, selected as one of the "Top 100 Sunsets in Japan", and, right next door, is the giant Hello Kitty-shaped rooftop! Don't miss this amazing Hello Kitty experience only possible on the west coast of Awaji Island!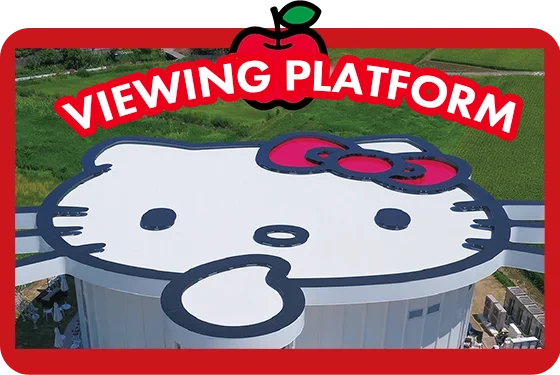 After Apple House, it's Show Time!
Once you've enjoyed the projection mapping at Hello Kitty's Apple House, head into the Hello Kitty Show Box theater for lunch and sweets accompanied by singing and dancing performances by Hello Kitty!
Hello Kitty Show box offers vegan cuisine that is both healthy and beautiful. Taste amazing dishes you won't believe is made only from plant-based ingredients!
Click here for details of HELLO KITTY SHOWBOX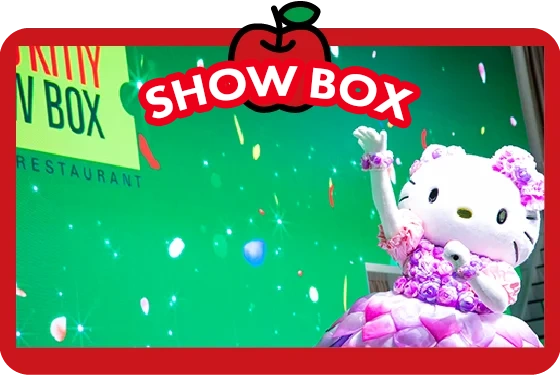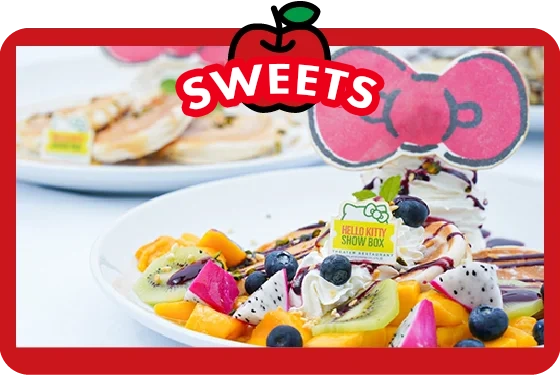 Cute, cute and more cute! Get Your Favorite Souvenirs!
Don't miss the HELLO KITTY APPLE HOUSE gift shop full of original goods only available here! They are all so adorable, it's impossible to resist!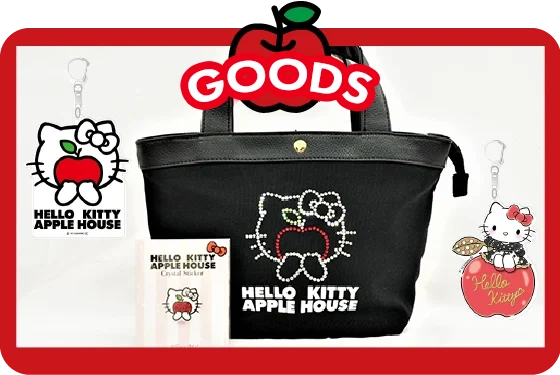 © 2023 SANRIO CO., LTD. APPROVAL NO. L640006